Picture of a Dog in Sprinkler
Do Sprinklers Get Some Lovin' or the Cold Shoulder?
While my home doesn't have a sprinkler of its own, North passed by a public lawn right as the waterworks began. I've never seen my pup move that fast — with no peanut butter lure — so it's safe to say he's not a fan of the sprinkler like this adorable dog. What about your animals?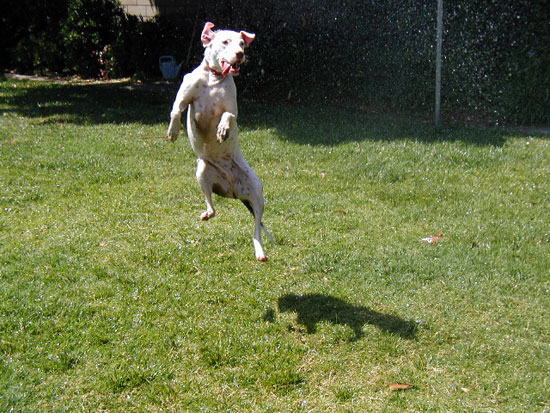 Source: Flickr User keith1301