Picture I Organizing Dog
Pet of the Week: Check Out This Smart Rescue Pup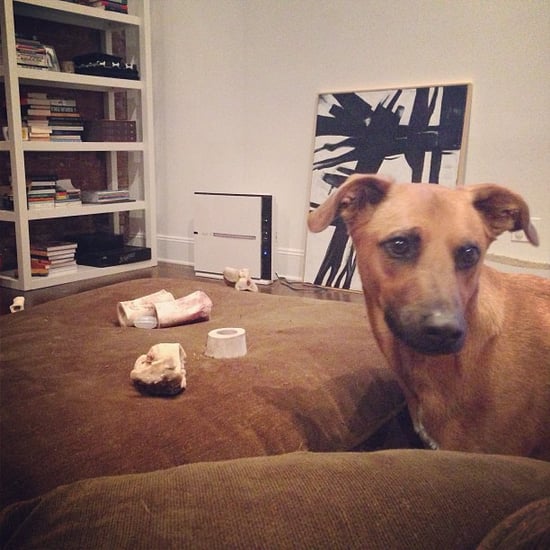 There's nothing cuter than a smart pup — and this rescue dog is at the top of his class. Along with being darn adorable, here's a faithful friend that finds organizing his stuff seriously important. We couldn't resist sharing his smartness. Here's what Instagram user mariebelaoldham had to say about this snap:
"Tucker would like to wish everyone a happy National Dog Day! As a former shelter dog, he knows the importance of adoption! He would have posted earlier but he slept most of the day away and then he got sidetracked trying to line up his bones (6 & counting)!"
We're so happy Tucker found a forever home!
Keep taking pictures of your adorable pets, uploading them to Instagram, remembering to tag them with #POPSUGARPets, and next Thursday we'll share another fave from the week. And, of course, follow POPSUGAR Pets on Instagram for pet inspiration and cute pictures of our favorite furry friends.