Pictures of Baby Animals
Pick the Cuter Backyard Baby in a Brand-New Faceoff For Spring!
Happy Friday! Celebrate the end of the week with some adorable backyard babies facing off in a cuteness contest! To complement our Which Baby Zoo Animal Is Cuter?, peep the super sweet Which Backyard Baby Animal Is Cuter? featuring farm animals and wildlife — like baby deer and bobcats — that could pop up in your backyard this Spring season.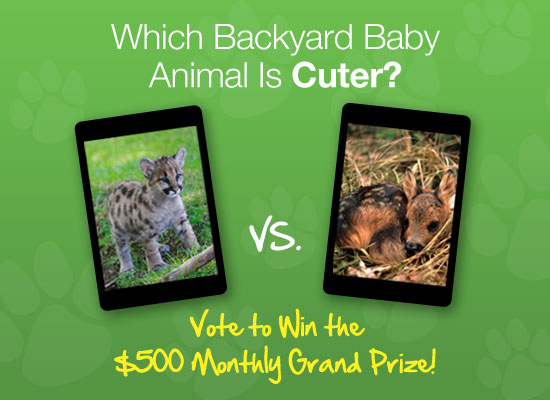 As you click away, need I mention that every time you play you're eligible to win big? We'll be giving away a $500 grand prize every month — you must be logged in, and you'll be entered once each time you play. (Check out the official rules here.) What are you waiting for? Get started!