Pictures of Baby Lions Getting Bottle Fed
Bottles Up For Baby White Lions, Nero and Niza
Two baby lions are definitely twice as nice and bottle-feeding brings the cuteness to a whole new level. While Nero and Niza were born a bit too late to be included in our adorable ensemble poll which is such a tight race and needs some tie breaking votes!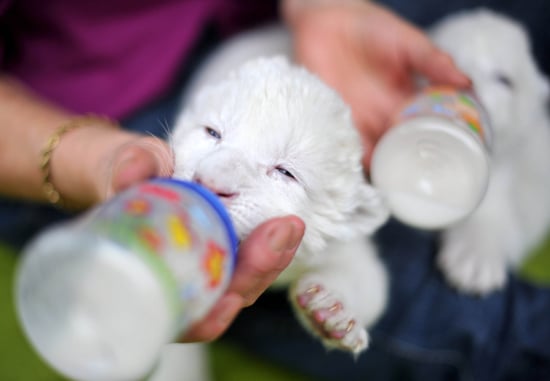 The cubs were born via cesarean and need a helping hand 'til they can join the big lion family.
See the twosome in a close-up photo and read more.