Pictures of a Baby Quail
Baby Quail Is Quite the Itty Bitty Cutie
This guy definitely doesn't have his hands full with that birdie! A baby quail born at Britain's Twycross Zoo makes a tiny debut and gets a lil help 'til she finds her wings.
As it turns out the mama quail has an odd rearing technique, laying two sets of eggs back-to-back. The first are abandoned to be incubated by zoo staff while she's all lovey dovey to sit on the second batch and take care 'til they hatch.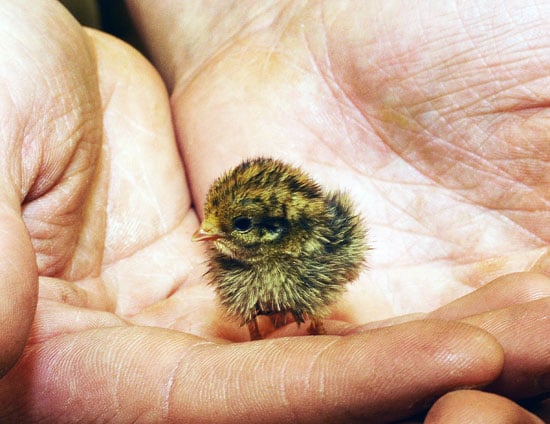 Not a big bird here as this flutterer is barely bigger than the country's twopence piece. Don't believe me? See for yourself when you
.