Pictures of Bo Obama in Martha's Vineyard
It's Off to the Vineyard For Bo Obama!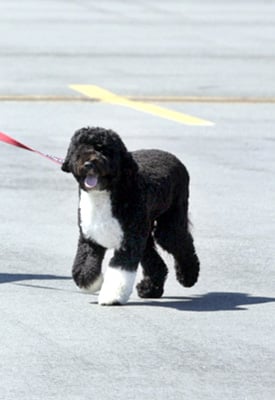 With a slightly shorter coat than he wore on last August's Vineyard trip, Bo proudly prances off the plane, all eyes on him! The Obamas will be in Vineyard Haven until Aug. 29, so here's hoping we see more of the pooch — like a second annual presidential puppy parade! — but, 'til then, there are more photos of the first dog below!