Pictures of Dogs Surfing
Welcome to Surf City! Peep Pups Stay Afloat in the Big Blue Sea
Almost four months after the Loews Coronado Bay Resort Surf Dog Competition in Imperial Beach is this annual Surf City Surf Dog one in Huntington. The pups look rather advanced as they tackle some tricky waves but all stay safe in brightly colored vests with human spotters always present.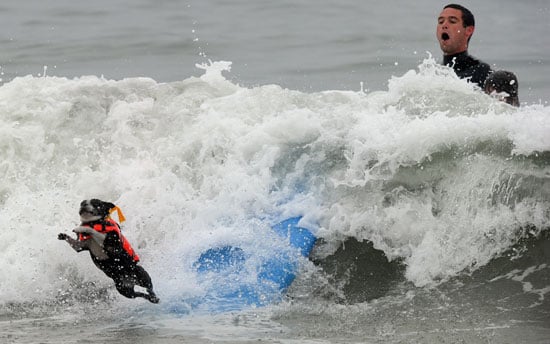 This Boston's leap of faith makes me wonder if lil North could actually grasp the whole surfing concept . . . but then I remembered his fear of water. Oh well, pictures will have to be the closest I get to an actual competition.
See the pooches at play and lemme know if your pooches would ever take part and
.