Pictures of Elephants in the Snow
This Elephant Has a Snowball Fight With Himself!
What a Winter wonderland! This elephant enjoys a game of catch . . . with himself. He enjoyed making snowballs to toss at his head, in his mouth, and all over the place. Looks like he's having a blast all alone, no need for an elephant pal here at the Berlin Zoo.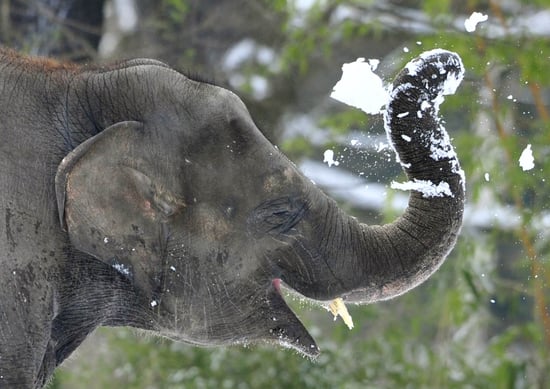 While I'm not sure if he enjoys it more than some cats or dogs we've seen, but check it out for yourself and read more.