Pictures of Francois Langur Monkeys
Gan Ju Has Leaves and a Loving Mom!
Welcome Gan Ju! This baby boy is the first male Francois Langur to be born in Australia and the brother of last year's little girl, Elke!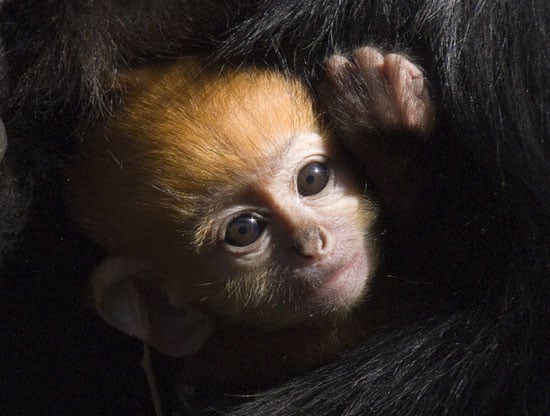 He's special in more ways than one as he's the first babe to not be abandoned by his mom — see how loving Saigon is now from his secure spot? In case you were wondering where his lighter hue comes from, these leaf-eating monkeys get darker with age starting at an orange-y apricot before growing out into a rich chocolate hue. All this food (color) talk is making me hungry to see more cuteness so check out his cuddle time with mom in the gallery below!