Pictures of Giant Panda in Australia's Adelaide Zoo
Happy Fourth Birthday, Funi!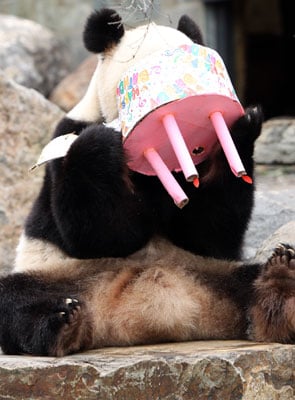 Somewhere under that cake is Funi's adorable panda face! This lucky girl — literally, as her name means lucky girl — got a bunch of treats for her fourth birthday today!
As one of only two Giant Pandas residing in the Southern Hemisphere (her roommate, Wang Wang is the other), she is actually celebrating her first birthday in the Adelaide Zoo. She sets her nose to work and explores the candles and presents with enthusiasm.


See more pictures and read more.