Pictures of Giant Panda Babies
Things Are Heating Up in This Baby Panda Incubator!
Look how tiny . . . but not too tiny to pose! It's like he (or she) is saying, "Aww, geez, another photo?!" This cub was one of two born at the Madrid Zoo on Sept. 7, the first artificial insemination panda twins outside of China!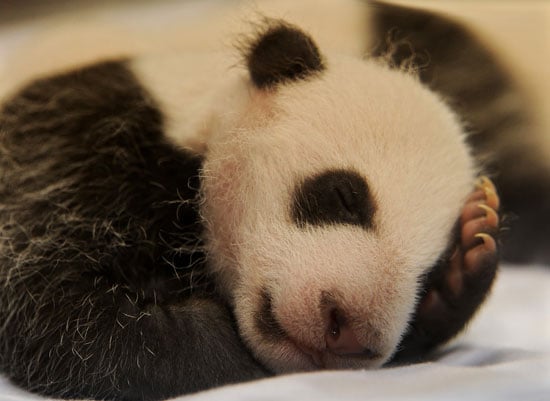 While the babes are still catching shut-eye these days, they'll soon grow too big for the incubator with all that milk they sip and will one day eat like 30 pounds of bamboo a day!
Since the little ones still have a while before name day, get a close-up look and come up with your own names when you read more.