Pictures of Giant Pandas at National Zoo
Snack Time: Giant Panda Eats a Giant Fruitcicle!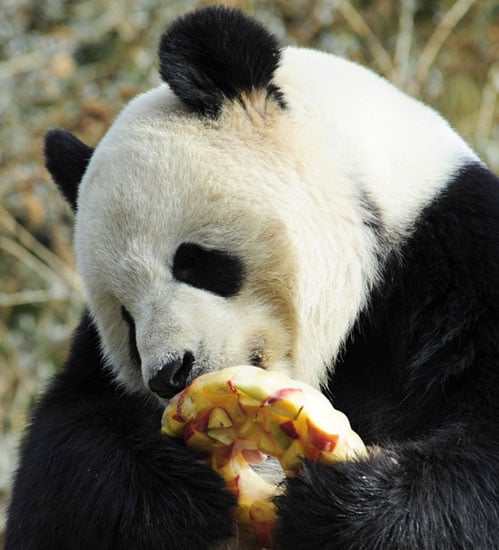 I wonder if she'd be willing to share? Tian Tian the giant panda was treated to a delicious fruitcicle — apples and pears frozen in apple juice — at the Smithsonian Institution's National Zoo in Washington DC. And it looks like Tian Tian will get to stick around our nation's capital for a while longer: a new agreement with China, where Tian Tian and partner Mei Xiang are on loan from, allows the pandas to stay at the zoo for five more years.
Check out the gallery for more cute photos of Tian Tian!