Pictures of Katherine Heigl and Her Dog, Apollo
Katherine Heigl and Apollo Help Animals Get a Last Chance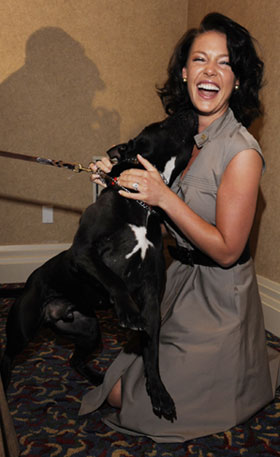 Katherine Heigl and a cute pooch named Apollo join hands (and paws) for a great cause! This known animal lover, and pet owner, teamed up with Last Chance For Animals to speak out against pet neglect.
LCA is known for exposing animal cruelty cases and The Heigl Foundation will offer a reward for abuse cases investigated by this non-profit to encourage more people to speak up and also make sure the responsible parties are punished to the full extent of the law for their actions. I love to see celebrities use their fame to protect animals and it's clear this pooch is already grateful for the generosity.
See more pictures of their kissy time and
.