Pictures of Lion Cubs
Joy Joyously Welcomes Kuwam, Kalika, Keladi, and Kanya!
What a clown this cub is! Mama lion Joy gave birth to four cute lil ones all kissed with "k" names and, lucky for us, there are tons of pictures!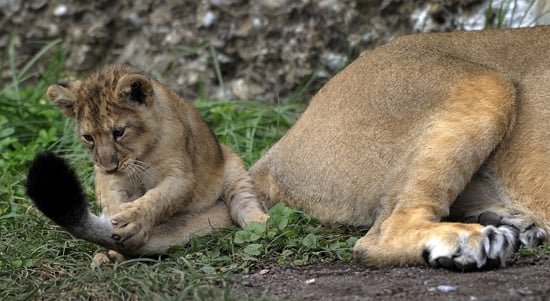 They look like quite the playful bunch and already quite a handpawful, but these parents seem to have things under control. Even though babes are born with spots, these will fade as they grow big and strong. But that tuft of dark hair that looks like a plaything actually helps the creatures communicate with other lions in their pride, so I'm proud of the cub for catching right on to its importance.
Check out more of Kuwam, Kalika, Keladi, and Kanya and read more.