Pictures of Polar Bears at Zoo
Bear With Us Beauteous Polar Bear, It's Almost Friday!
A polar bear — who appears to be very, very sleepy — spreads out over his grassy habitat at a zoo in Hanover (near Amsterdam) this week. The zoo has opened a new themed area Yukon Bay, which is one of a series of "worlds" filled with animals from all over the globe.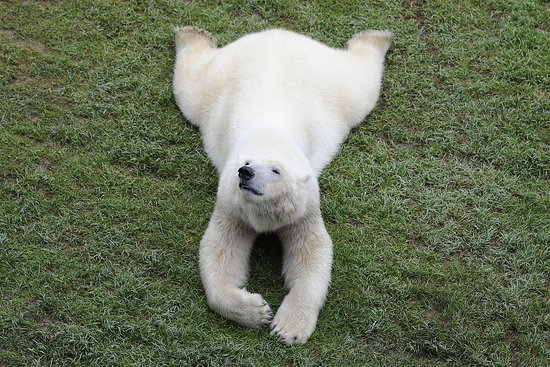 Need another darling picture of two friendly polar bears, who appear to have a little more energy? Check it after the jump.