Pictures of Pomeranian Louis Vuitton Wearing Rhinestone Sunglasses
Could This Fashion-Plate Pomeranian Be the Next Boo?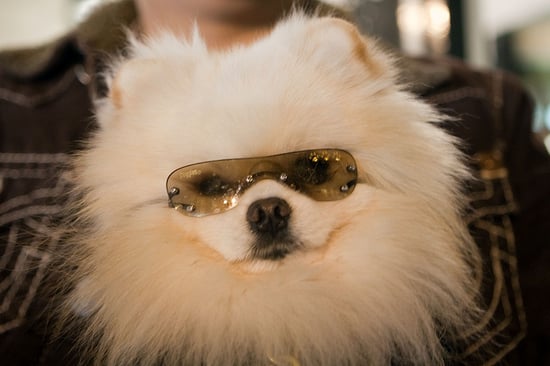 People are going crazy for Boo, the absurdly adorable Pomeranian who has more than 871,000 fans on Facebook. Now, the Bay Area has another little guy who could be just as popular. Meet Louis Vuitton, a teddy bear Pomeranian decked out in fabulous accoutrements. When I ran into him, he was sporting a Juicy Couture sweater and these crystal-adorned Doggles — which, his owner informed me, he almost always wears. Here's the kicker: Louis Vuitton knows Boo in real life, which tickles me to no end. Though wee Mr. Vuitton has a small fanbase right now, he's bound to appeal to fashion plates who love over-the-top canine couture. Plus, come on, he's just plain cute.