Pictures of President Obama's Dog at the Congressional Picnic
Do You Hold the Leash Like the President of the United States?
It's hard to get a grip on walk time, especially with high-energy pups . . . even for the president of the United States! On their way to the Congressional Picnic yesterday (which seems to excite Bo quite a bit), Obama had to use both hands to hold him back.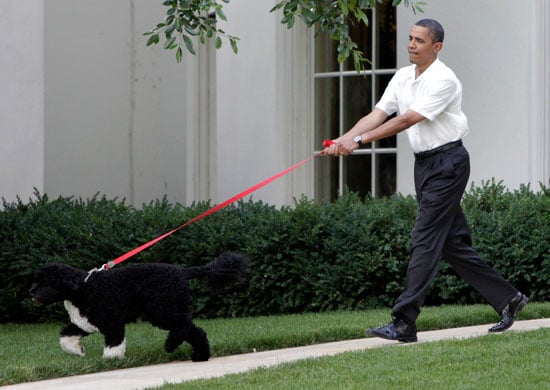 Even though the leash has a loop, we see his grip wrap around the leash, not through the hole. After choosing your leash grip style, see more pictures of Bo following the leader — or should I say the leader following Bo? — in the gallery below.