Pictures of Puppies Sleeping on the Table
Do Tell: Where Is Your Pet's Preferred Resting Place Other Than a Bed?
Naturally, someone laid these puppies down to rest like this, but how adorable! Last week, my pooch chose to sleep in a low dresser drawer that I hastily left open one morning, and he can't ever resist a laundry pile as I'm sorting away.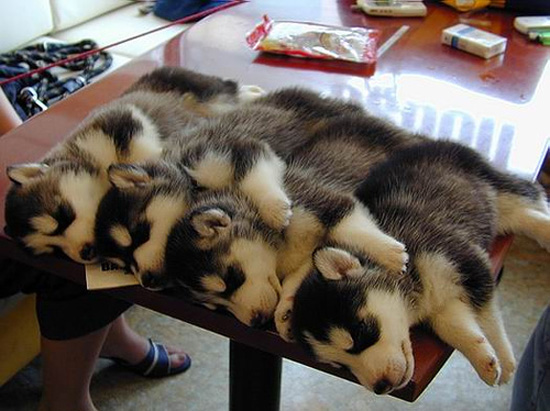 Where do your pets like to sleep other than their (or your) beds?
Source: Flickr User Yukari*