Pictures of Pygmy Hippo Kambiri at Taronga Zoo
Kambiri Has a Mama to Love Her . . . But We Love Her, Too!
I'm not quite sure what makes Pygmy Hippopotamuses so cute — their small size or seriously squinty expressions. Take Kambiri, for example, she's giving the camera the stink eye like the man behind it is about to steal her leaf . . . that's also bigger than her head. Don't worry, lil girl, all eyes are on you, not the foliage!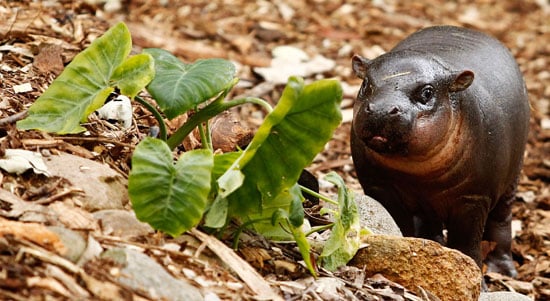 Born in Sydney's Taronga Zoo — also the home to that superstar pygmy hippo named Monifa in 2008 — Kambiri is the first babe being raised by her birth mama in over 20 years!
See more cuteness of Kambiri and Petre when you read more.