Pictures of Queen Sofia of Spain With Baby Pandas
Madrid's Panda Babies Have Furry Faces Fit For a Queen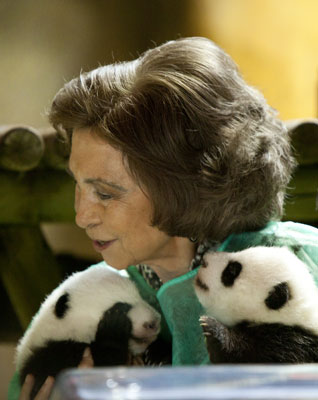 Those camera-hogging pandas are at it again! From our first glance to that extra cute doctor checkup, the two yet-unnamed babes are Madrid's stars in the making.
As a signal of their status, they've already held court for royalty! Queen Sofia of Spain stopped by to snuggle the little ones — while it's still safe to do so! — and it looks like this one is already telling her secrets . . . probably something bad about the other one hiding his face.
See more of the royal meet and greet when you read more.