Pictures of San Francisco Giants Dog
Do Your Pets Have Sporty Spirit?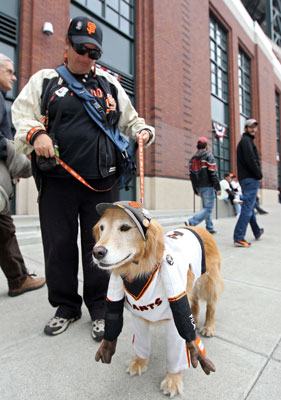 Now my dog — not even sporting any orange and black! — was called a good-luck charm as we passed by a crowded bar last week, and who knows what we'll see on the streets of San Francisco for Game 2 of the 2010 World Series tonight. Lucky for this pup, Halloween is right nearby, so that sporty ensemble can double as a costume in a pinch. Do your pets have any sports garb that they wear any time of year, or do they stick to baseball-themed dog toys instead?