Preparations For Westminster Dog Show
Do You Treat Your Pets Like Royalty?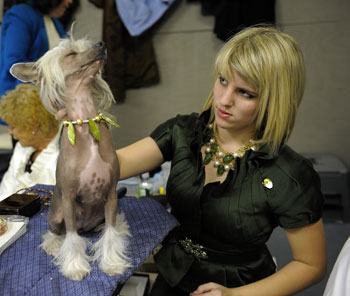 The Westminster Dog Show starts today, but some pooches have been preparing for the show since last week. A Wall Street Journal article gives us a peek into the pampering some pups are treated to before the show: private jets, an army of handlers and stylists, and hours of grooming, all of which can cost hundreds of thousands of dollars. Sounds pretty over the top, but the owners of these furry celebs swear it's all worth it. Do you feel the same way?