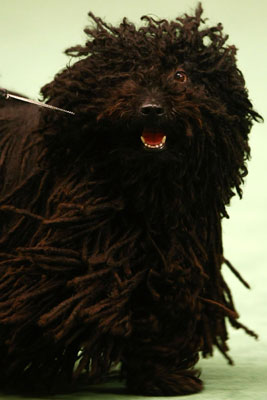 In case you couldn't guess, it's not easy to groom the traditional Puli coat. This unique corded feature will develop on its own as dog hair grows out and clumps together but it's essential that the dog is dried completely when wet to prevent the formation of mildew! See if you know anything about these striking pups and start this quiz!
What Do You Know About the Puli?
Which AKC group includes the Puli?