Puppy Bumper Saves Dogs on Balconies
Brilliant or Baffling: Would the Puppy Bumper Protect Your Pooch?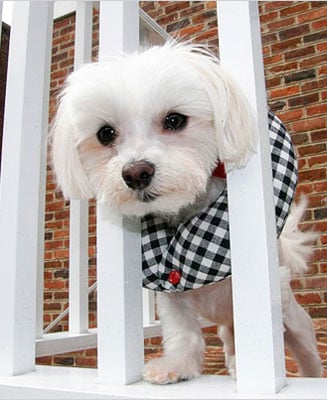 If you have a furry escape artist on your hands, I'd bet you've gone over (and over) your living space to make sure there's no way she can wriggle her way out. As home owners, fences can be changed and balconies rebuilt, but if you're renting (or looking to save cash), you may see a danger zone that's easily entered.
That's where this Puppy Bumper ($24) comes into the scene. Reminding me of a floaty device for kids learning to swim, it's stuffed solid and lets her head wriggle through . . . but that's all. Do you think this gem's genius or are you planning a do-it-yourself solution instead?