Over in England, there's a tradition at Harrods that I look forward to each year — in addition to all the fashion sold inside, once a year the store hosts a Pet-a-Porter Fashion show with furry friends showing off chic clothing, cute costumes, and more . . . alongside human model counterparts. To see the pictures from this year's event, start this slideshow to be swept away with the sweetness.
Why So Glum?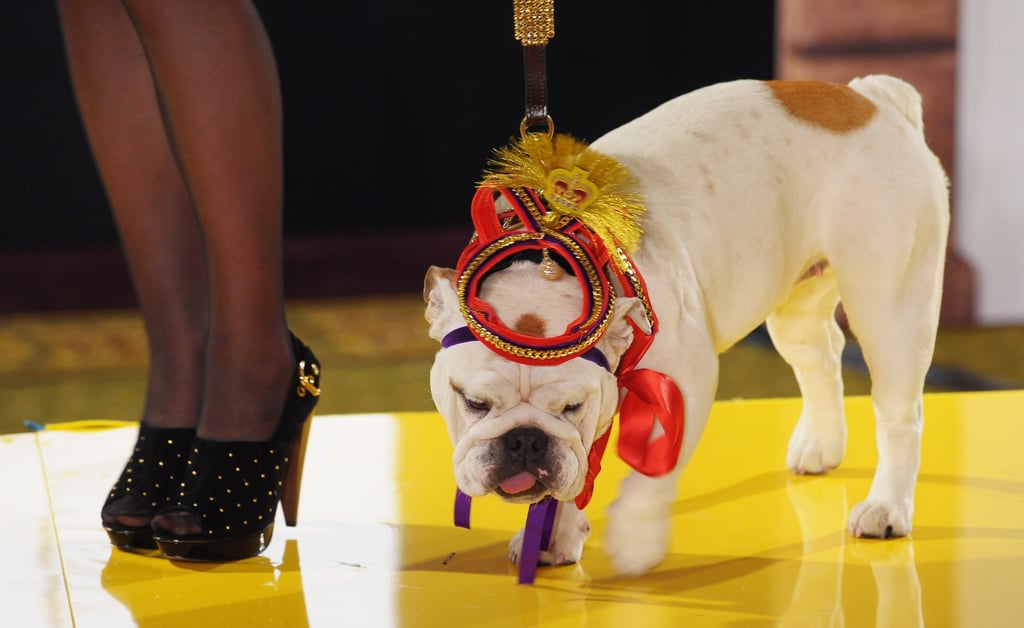 That ribbon-laden headpiece makes her look downright regal.
Let's Get Physical!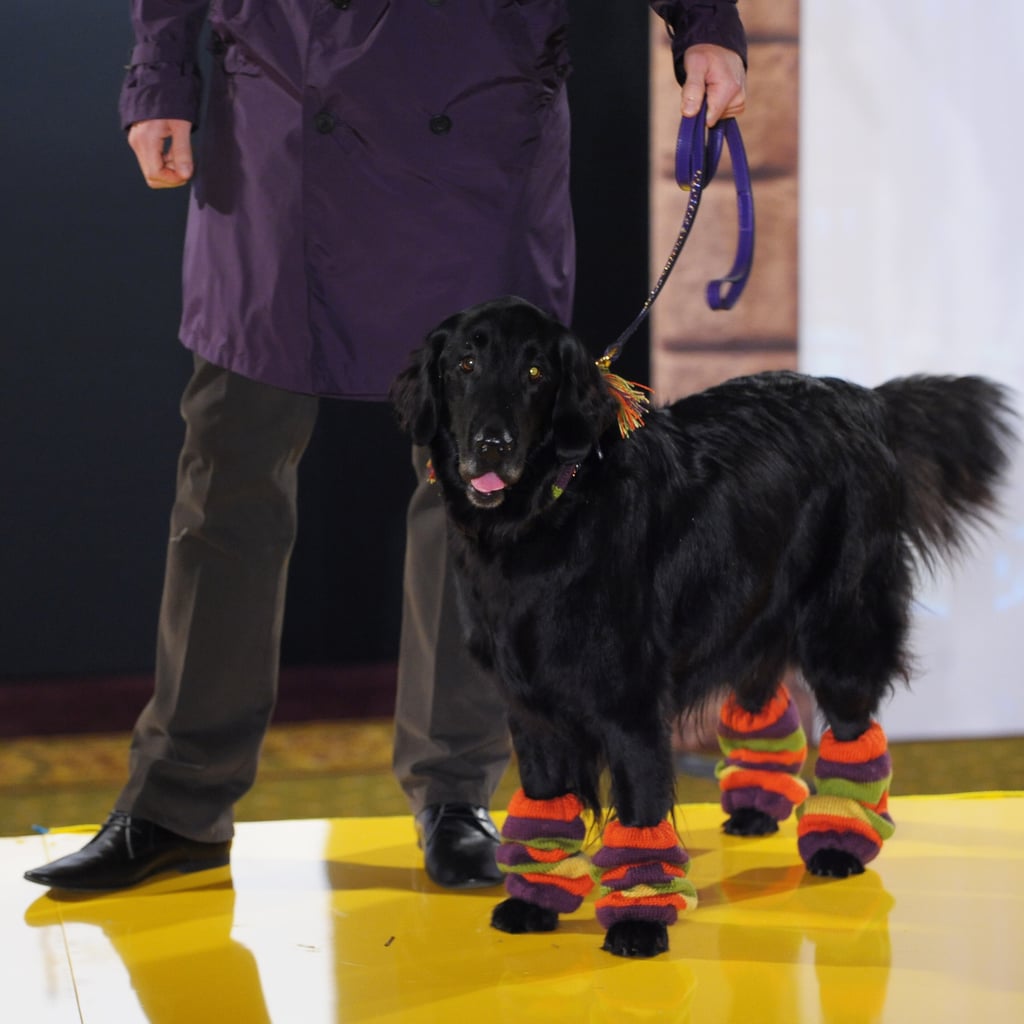 Brightly colored leg warmers do their duty for fashion's and aerobics' sake.
All Tails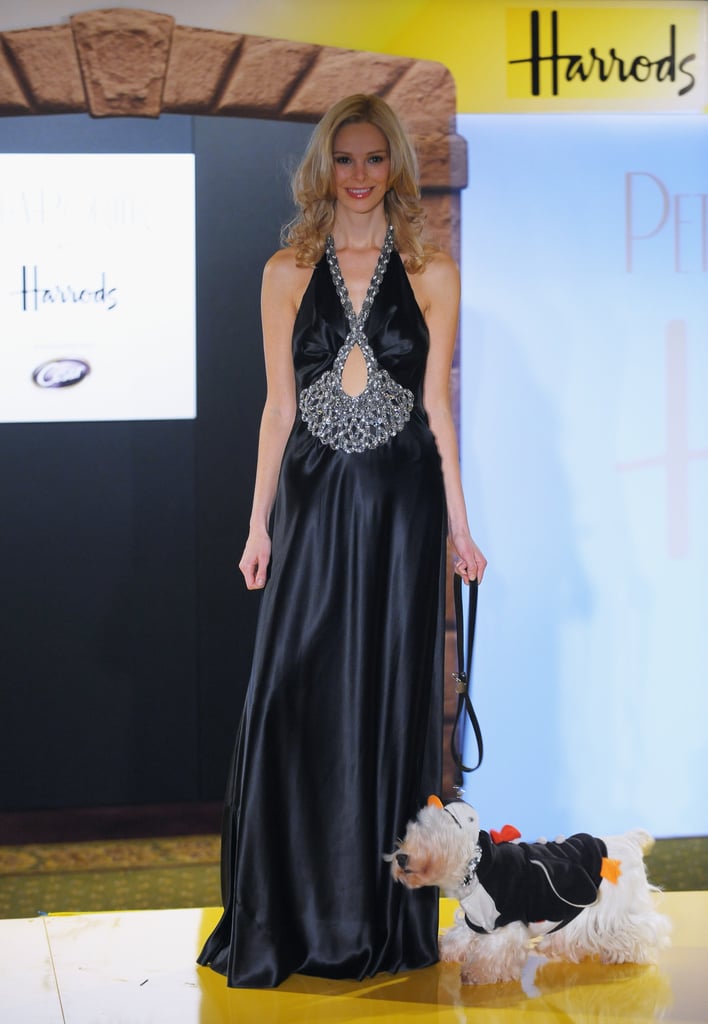 Penguins are cute, but puppies dressed as penguins are (dare I say) cuter.
Dorothy Duo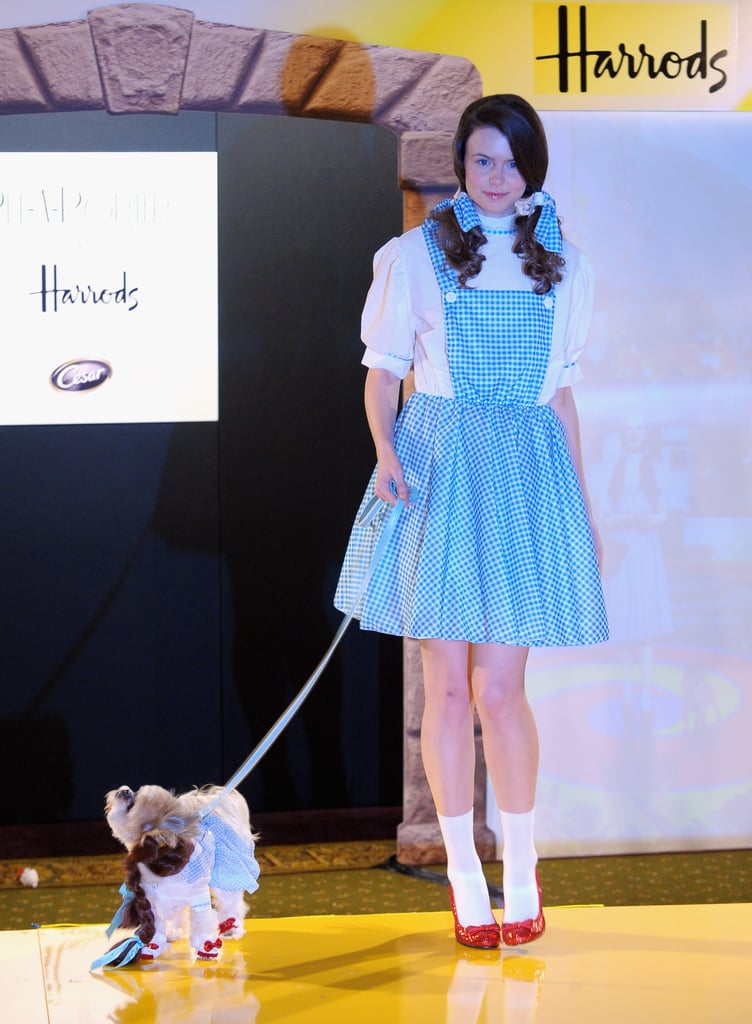 Two is twice as nice as there are double duty Dororthys, both in blue with telltale ruby slippers.
Flying Monkeys!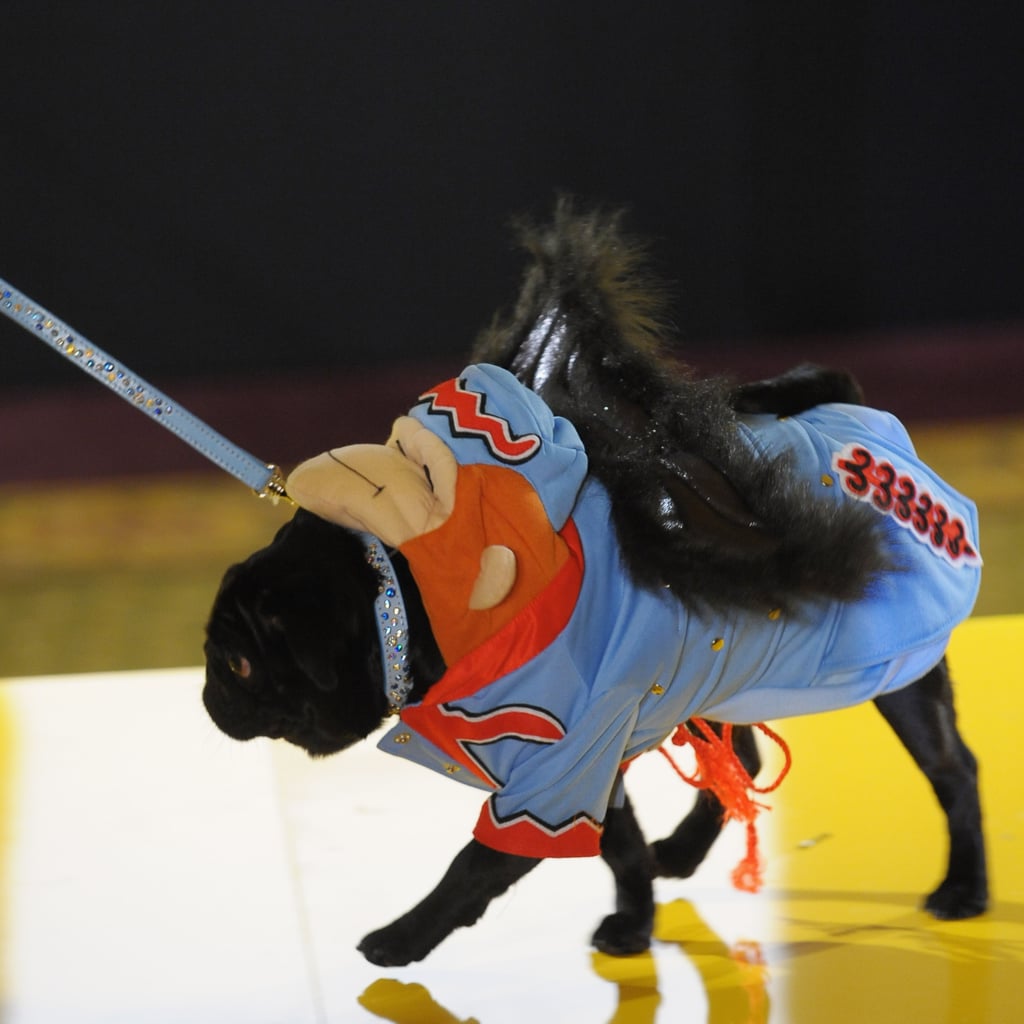 Watch out Dorothy — this pup's coming for you!
Light as a Feather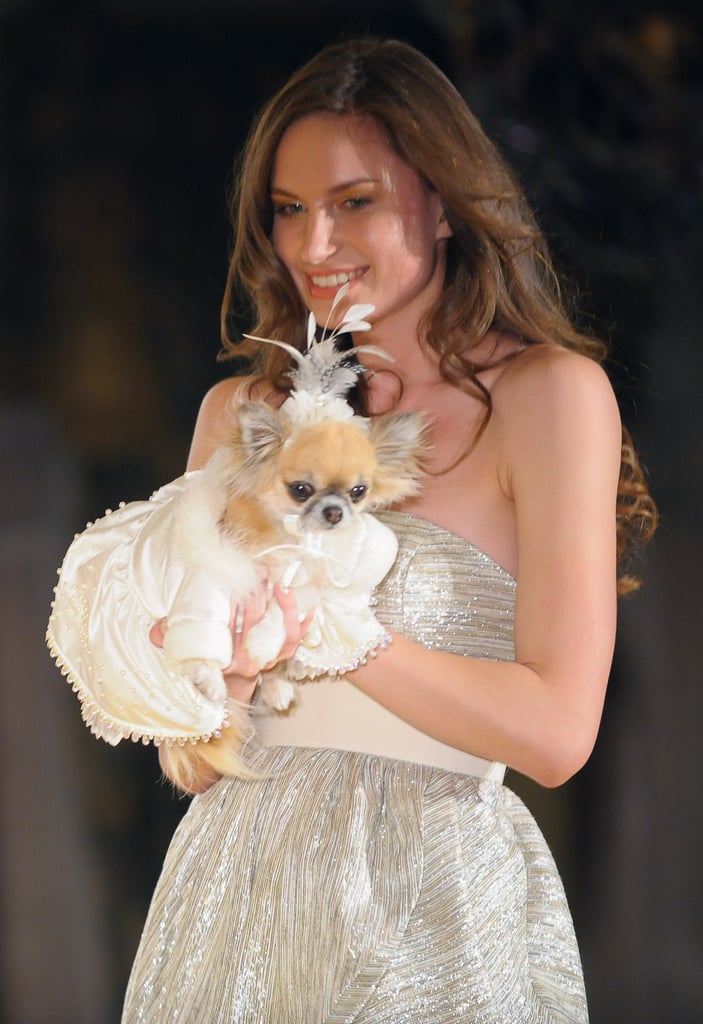 That headpiece really tops off this outfit.
Tin Pup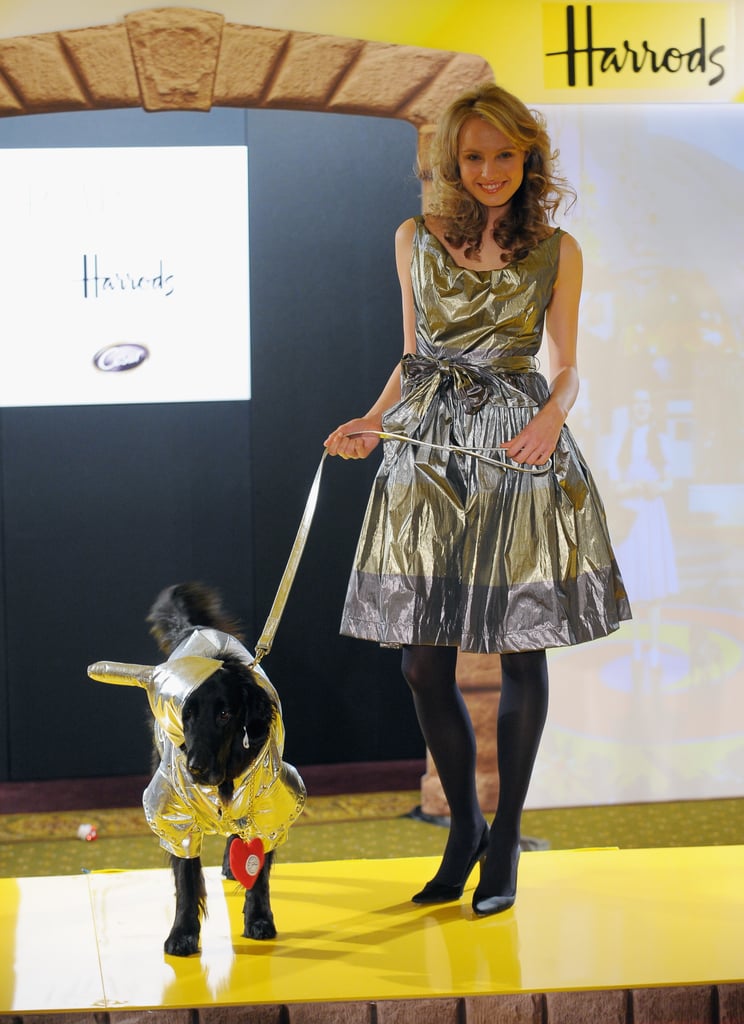 This pup has a heart — he's wearing it on his sleeve collar.
Ho, Ho, Ho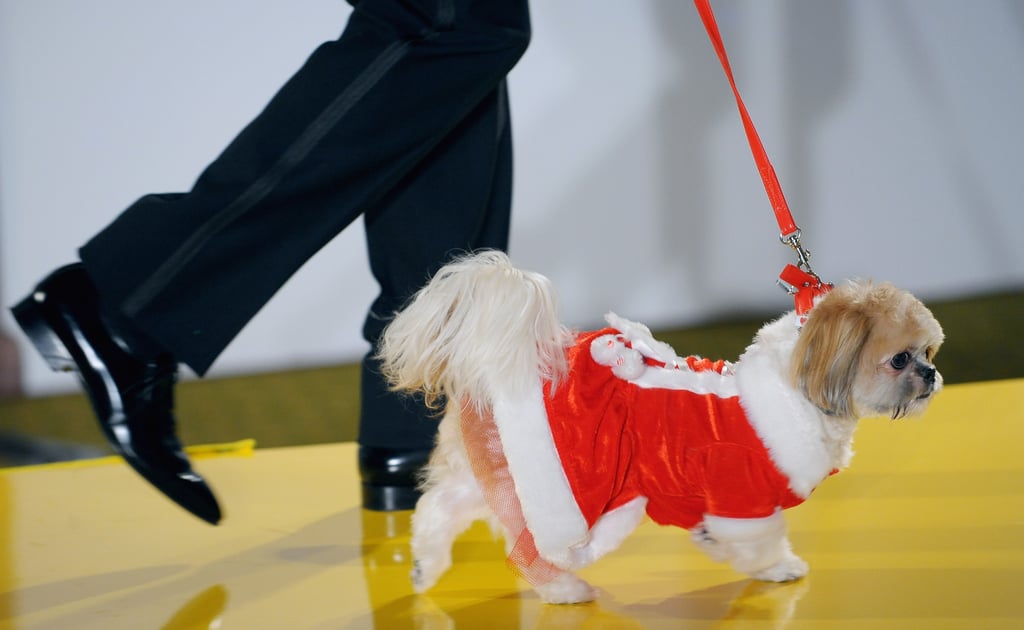 Mrs. Furry Claus prances down the runway in her fluffy, pompom glory.
Frosty Paws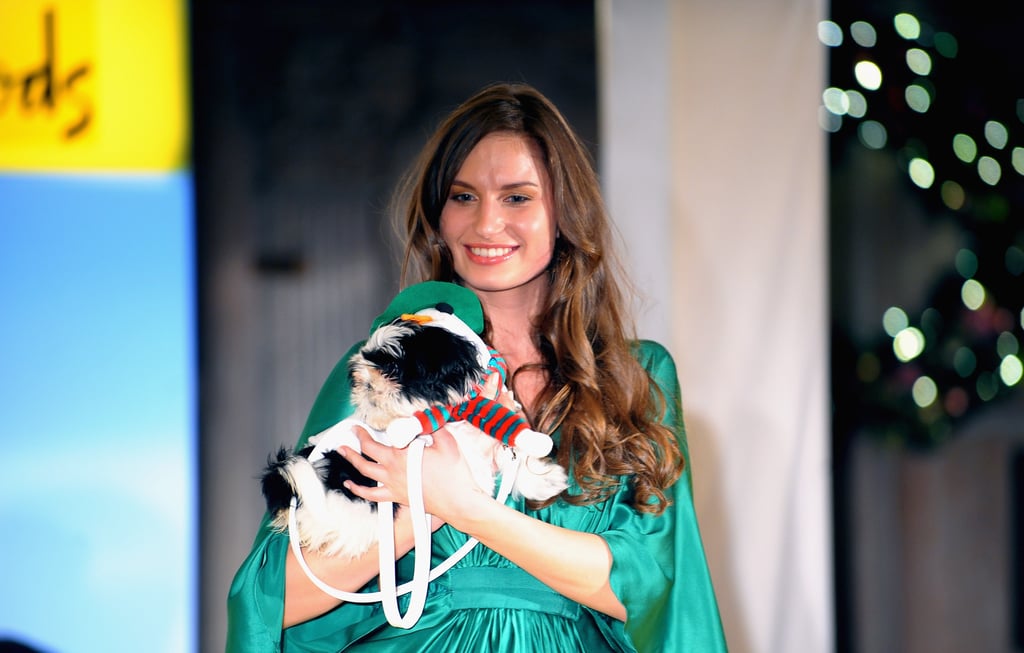 It's a furry Frosty the Snow-dog . . . only this one won't melt (anything but your heart)!
Santa Is in the House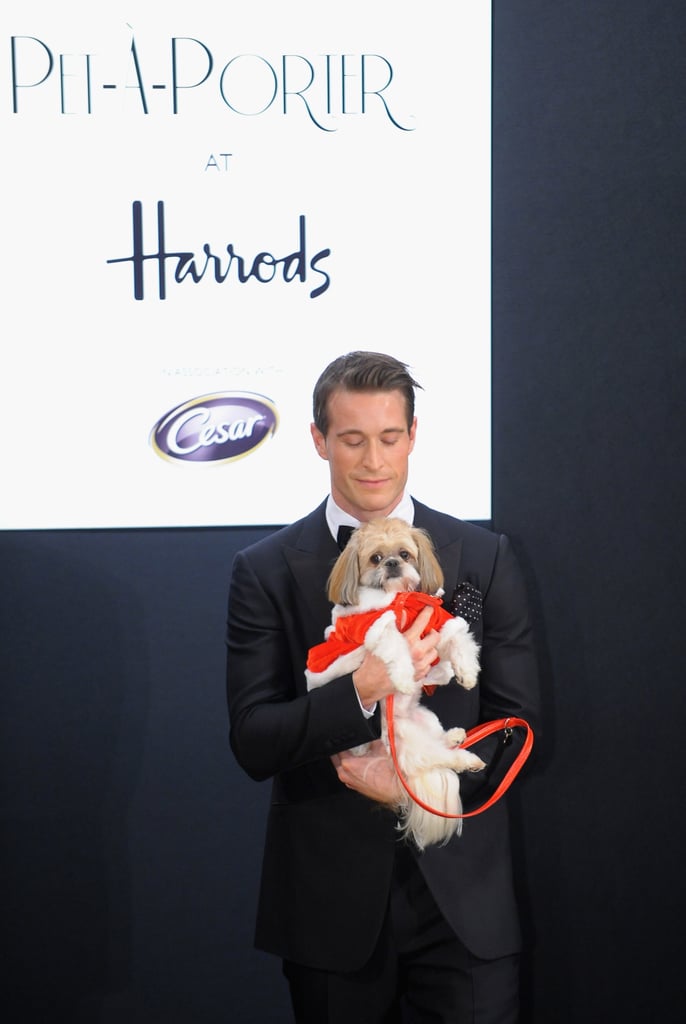 Now it's Santa's turn, but he's too important to walk himself.
Enough With the Cameras Already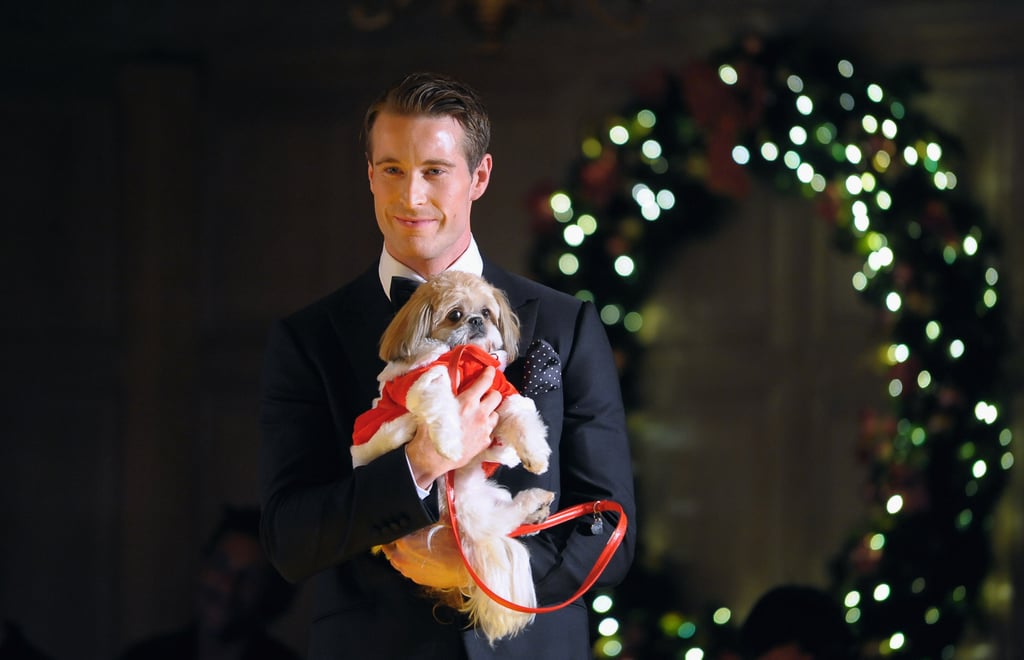 He looks like he's ready to head back to the North Pole . . . or bed.
Westie on a Mission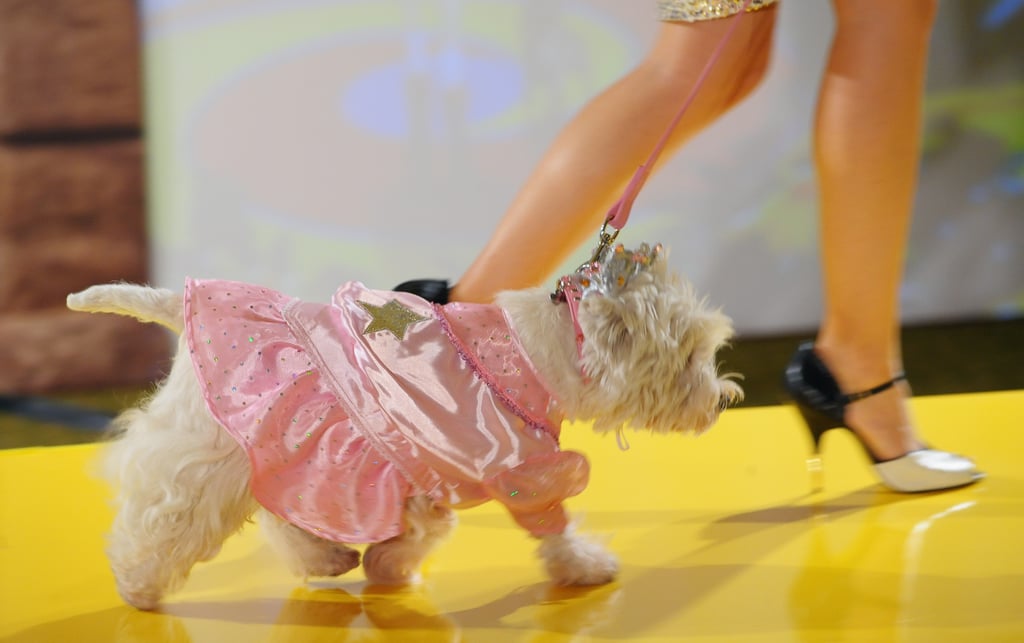 Watch out for those stilettos, lil princess.
Visions of Sugarplums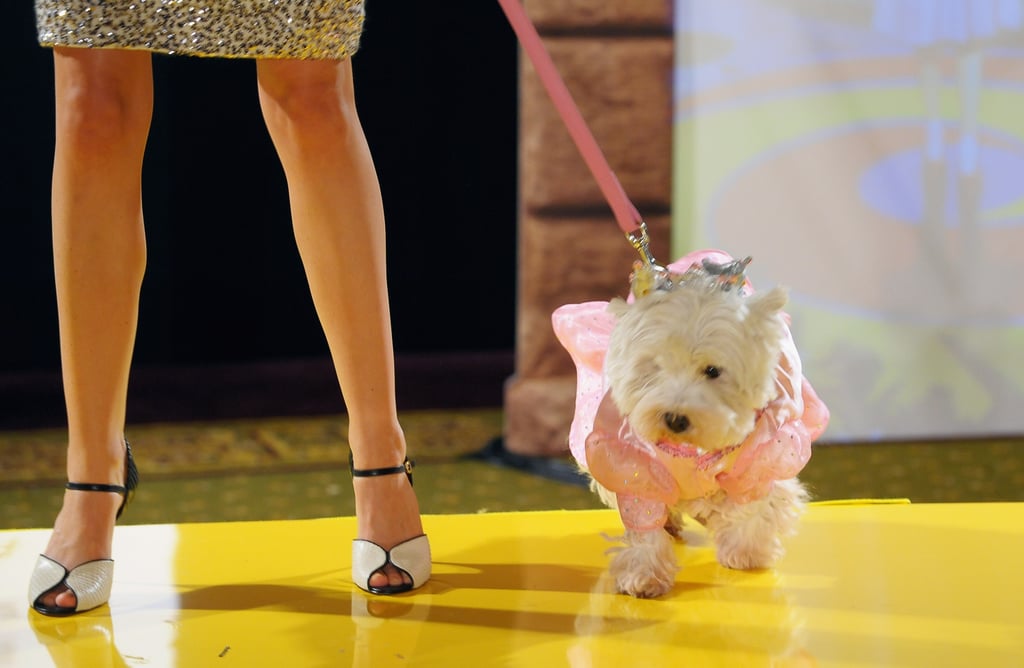 Dare I guess she's a Sugarplum Fairy?!
Gingerbread Chihuahua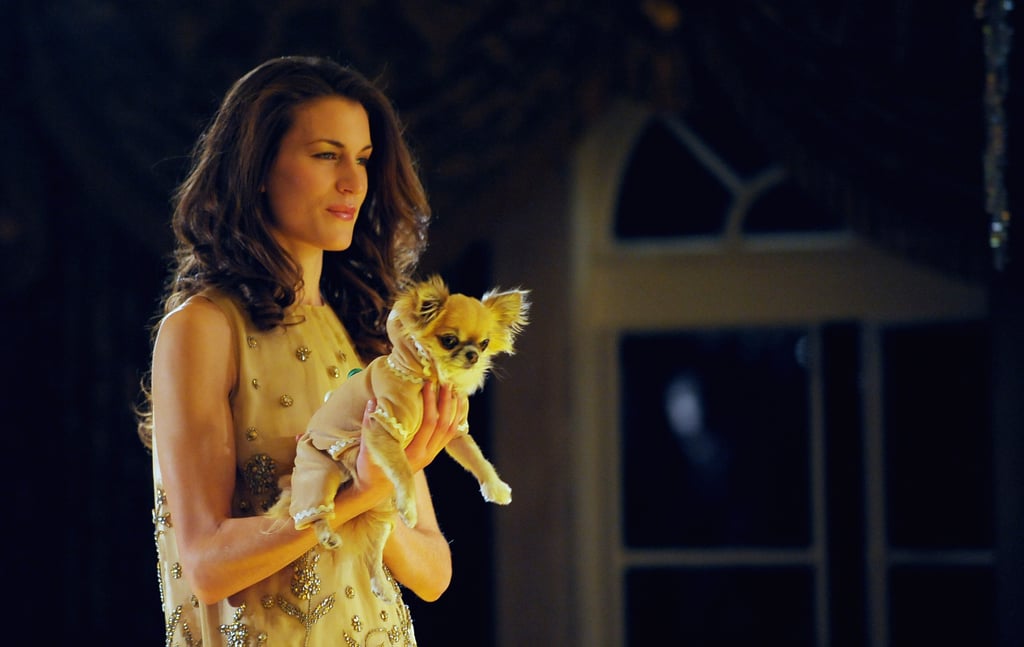 Sugar and spice and everything nice for this frosted costume.
Beauty in the Details
This gown has lovely, detailed beading — even the pooch looks surprised about it!
Snuggly Sweater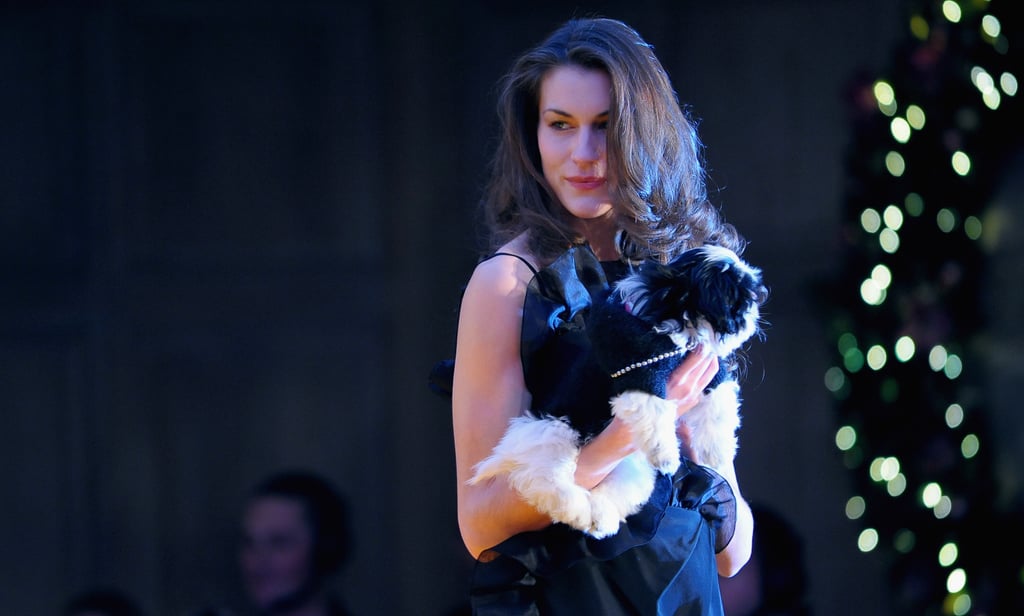 This dog looks super cozy, and check out that pearl chain, too.
Glam Rock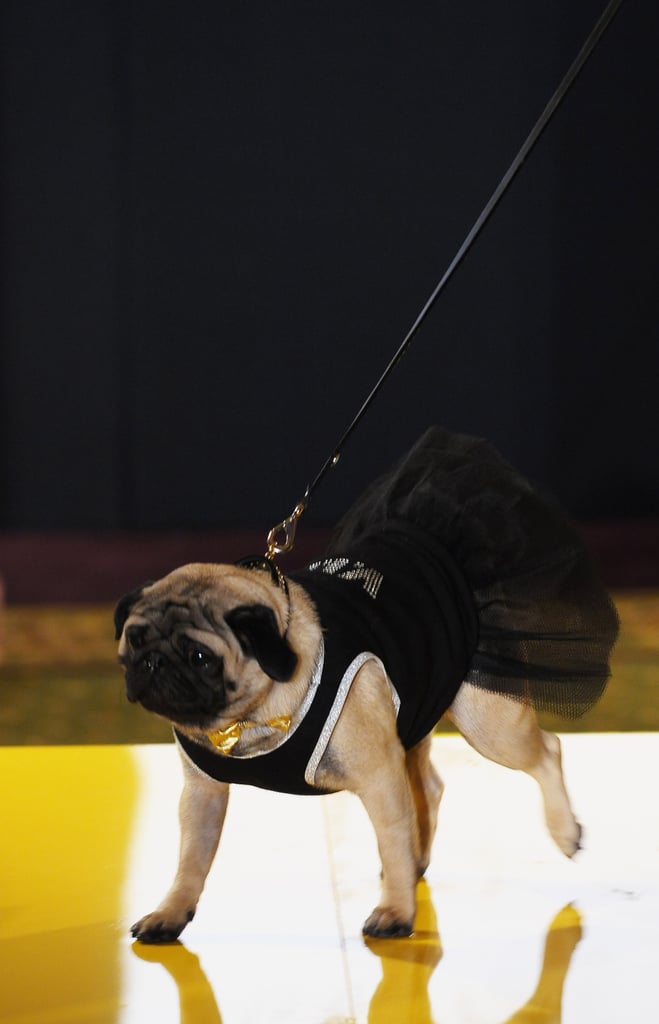 If you're not into the costumed look, this Pug offers punk rock princess for you.
It's Rudolph!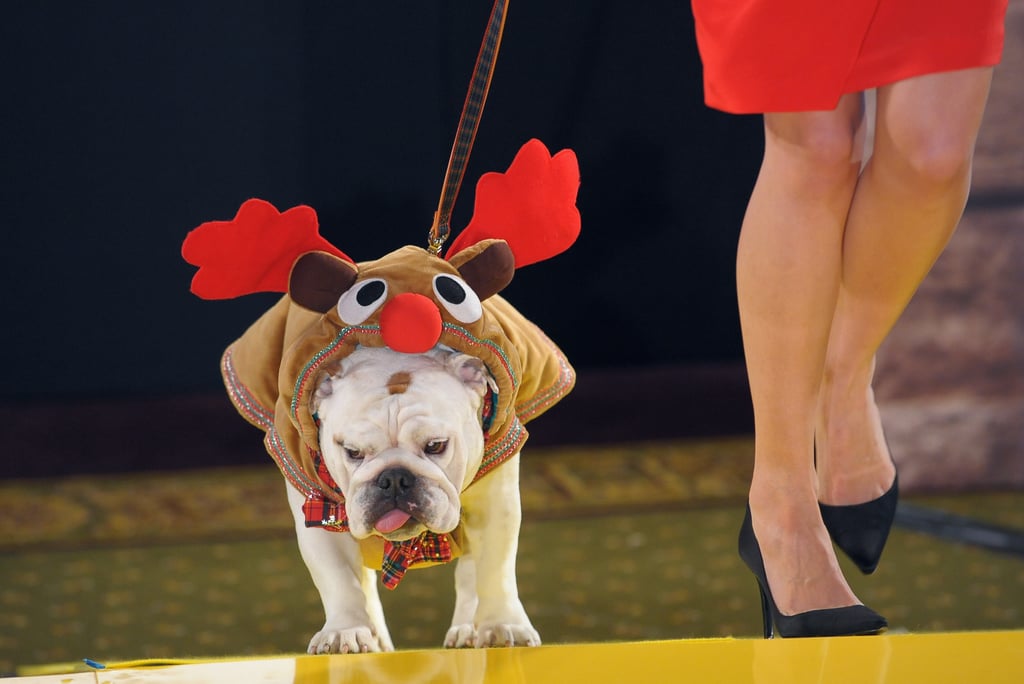 Last but not least, he should be leading the way!