Pups of the Most Popular Dog Breeds Share an Adorable Kiss!
Puppies, puppies, puppies! While the American Kennel Club official press conference and most popular breed announcement was yesterday, I had to share some cute photos from the event. After all, everyone remembers something a little better when there's a cute visual to go along! If I had to caption this picture, I imagine the lil Lab nudging a reminder to the German Shepherd, "Don't get too cocky now, I'm still top dog."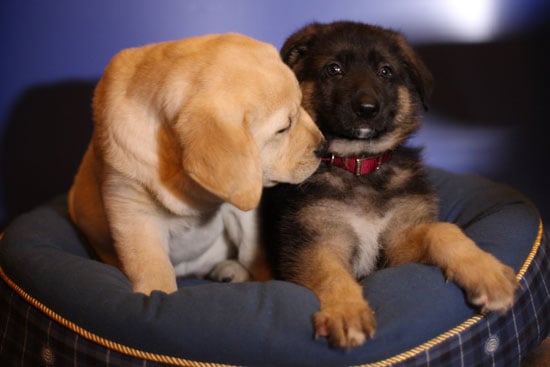 As the most noteworthy change in the top 10, the Labrador Retriever remained the most popular breed while the German Shepherd moseyed up to two. As both breeds often work to serve and protect, some brave adult pooches were present, too. I've still got love for them as well!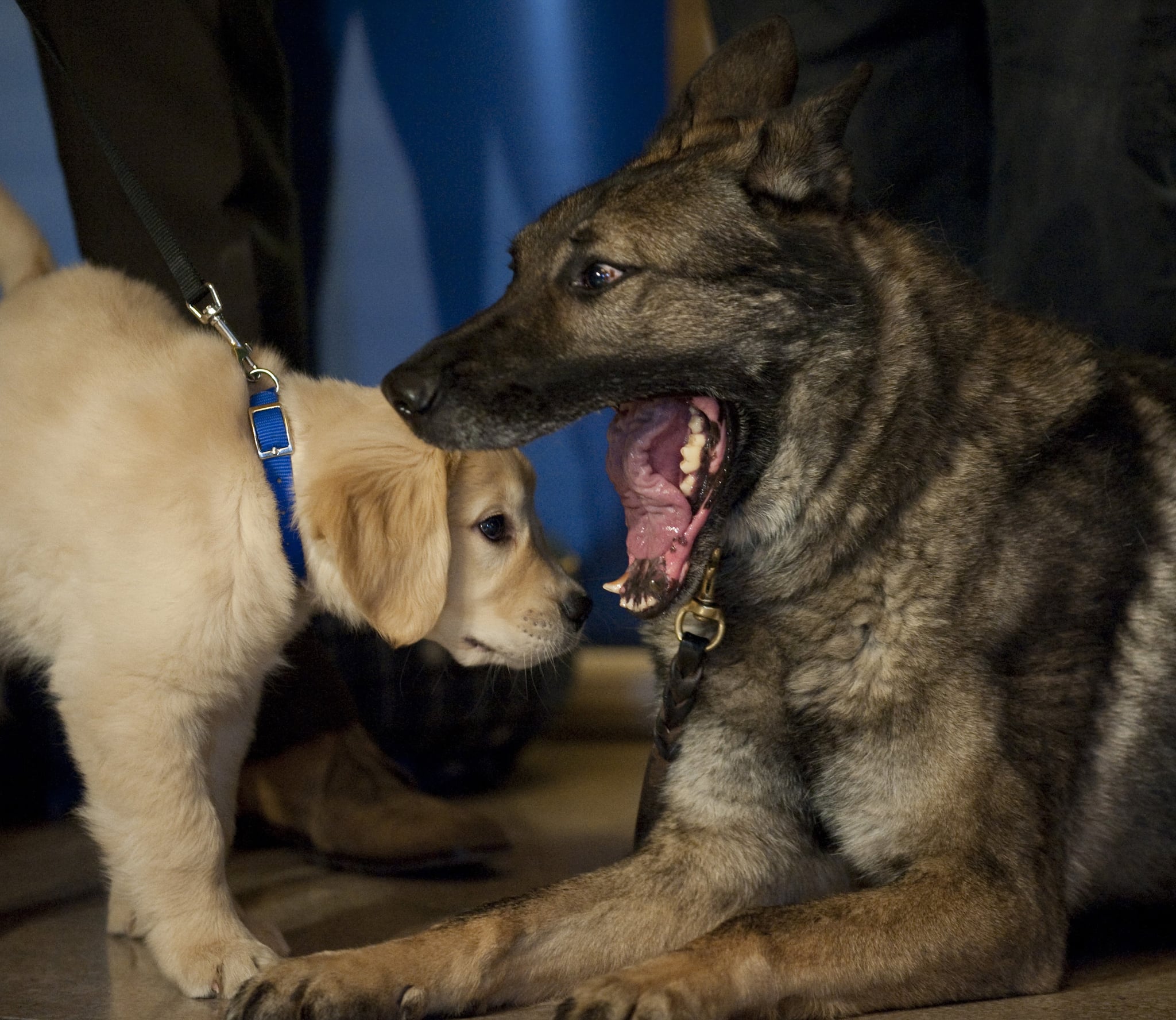 All kidding aside, the photos are quite cute so check them out when you read more.