Red Ruffled Dog Carrier
What's Chic and Scarlet and Ruffled All Over?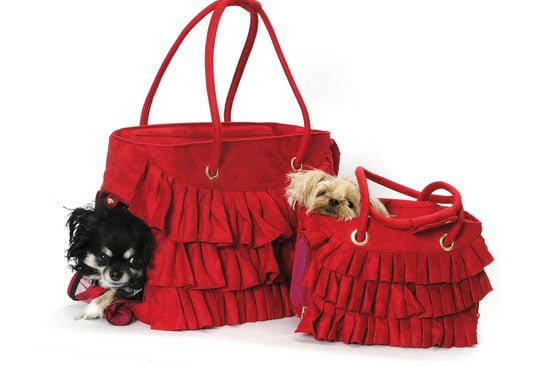 Answer: This dog bag! A new arrival at Trixie + Peanut is the beautiful faux suede Scarlet Pet Tote that cleverly disguises the carrier feature with pretty ruffles. Good for pups up to 12 pounds, peeking below the details reveals mesh ventilation panels on both ends for those hot Summer days and nights and a fleecy pad inside for a pup's resting pleasure. While all of those features are lovely, what I'm loving most is the price of $79 which would make it a reasonable addition to a pet's seasonal wardrobe. Now if only North wasn't over 12 pounds...