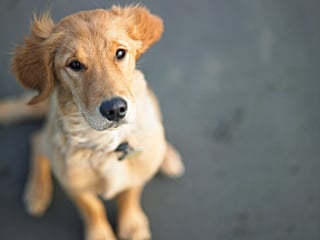 It's important to keep a healthy work-life balance, and if you can't take a walk in the park, you should take a page from Yale Law School and spend some time with a four-legged friend. The school is testing out the idea of therapy dogs, and will have a dog named Monty that can be rented out to stressed students for 30-minute intervals starting Monday, reports the New York Times.
The dog will be placed in a private area of the library, but students might have to rush to sign up for slots as the trial will only last for three days. "It is well documented that visits from therapy dogs have resulted in increased happiness, calmness and overall emotional well-being," librarian Blair Kauffman said in an email.
This type of arrangement might not be good for Monty's mental health, but I think the idea of having animals to relieve stress is definitely a good one. Instead of "renting" out animals, offer to pet sit for your friend or neighbor and you can also choose to volunteer at a local pet shelter.