Rose McGowan and Boston Terriers
All Dogs Go to Heaven: RIP, Bug McGowan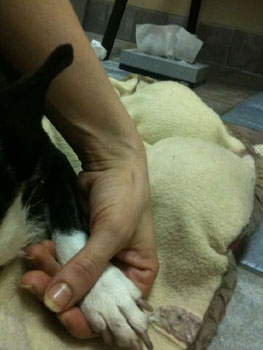 I'm saddened to announce the passing of a smooshy named Bug McGowan. Bug's mommy caught my eye when she talked about all her great rescue work with Boston Terriers, and now Bug has joined Fester in puppy heaven.
Rose McGowan just tweeted this photo and statement:
My beloved lil' girl Boston terrier, Bug McGowan, died yesterday. I am shattered. Don't know life without her.
Such a heartbreaking time, but it's nice to see that she was with her babe Bug 'til the end. RIP, cute pooch!
Source: Twitter User rosemcgowan