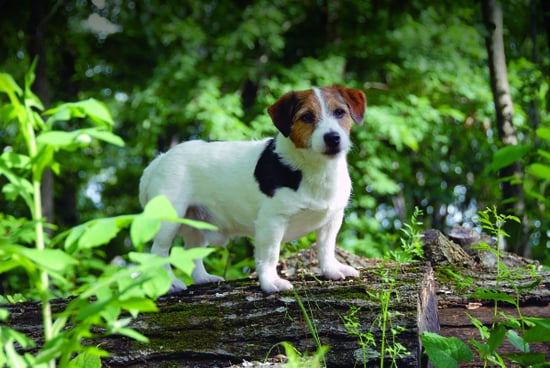 As the proud pet mama of a rambunctious Parson Russell Terrier, I was thrilled to see the news that the Parson's shorter in stature (but certainly not in personality) cousin, the Russell Terrier, became the 175th breed to be recognized by the American Kennel Club! Though you might know the two breeds together as the Jack Russell Terrier, within the last few decades, breed enthusiasts have petitioned to ensure that both varieties maintain their distinct standards, regardless of how long their legs are. Think you know your Russell Terrier trivia? Test yourself with our quiz!
Source: Fiona Cheever/Courtesy Nodie Williams
Russell Terrier Trivia: What Do You Know About the AKC's 175th Breed?
According to breed standards, how tall should the Russell Terrier be at the shoulder?