Safety of Dogs Wearing Muzzles at Dog Park
Do You Shrug or Snarl at Muzzled Dogs?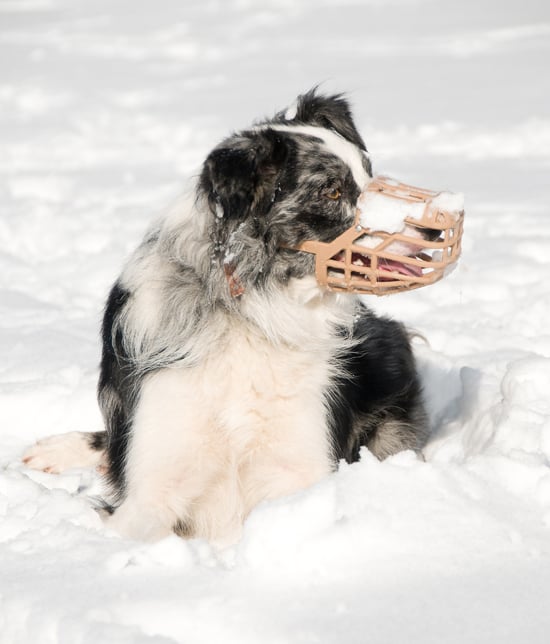 As a pet parent, I'm always concerned about the safety of my own dog, but I also am very wary of the safety of other dogs when she's around them in social and play settings. A friend recently confided in me that — after an episode in which her big dog grabbed a small dog during group play — a trainer advised her to muzzle her dog when her pooch roams busy areas at the dog park.
A muzzled dog usually conjures images of vicious animals who lunge at the jugular and exhibit no self-control. But many dogs who wear muzzles in social settings are often very well-behaved pups who may have acted badly a few times in the past, and their owners are just trying to keep other dogs safe. Of course, muzzling your dog in an unpredictable environment may make them feel fearful and turn what used to be a fun outing into a place where they feel insecure.
So we want to know: