I can't get enough of all those nursing pups — whether caring for kittens, piggies, or other wilder animals, it's so sweet to see babies all snuggled up with a surrogate mom. Check out the latest matchup and start this slideshow!
Playtime?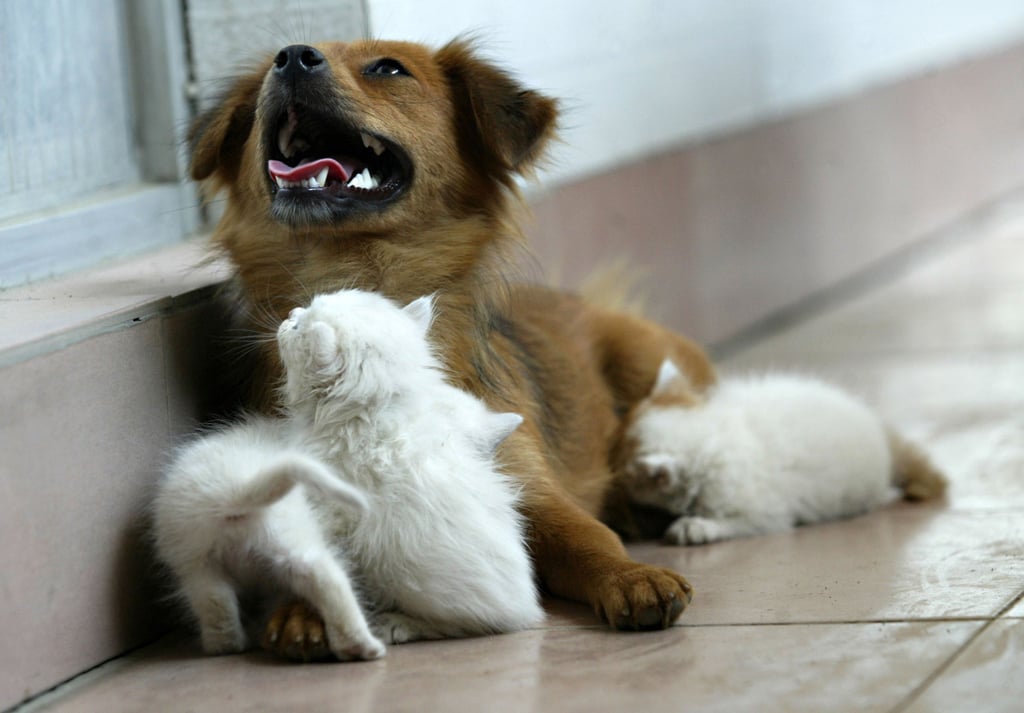 Three lil white furballs of energy frolic with this pooch.
Still Hungry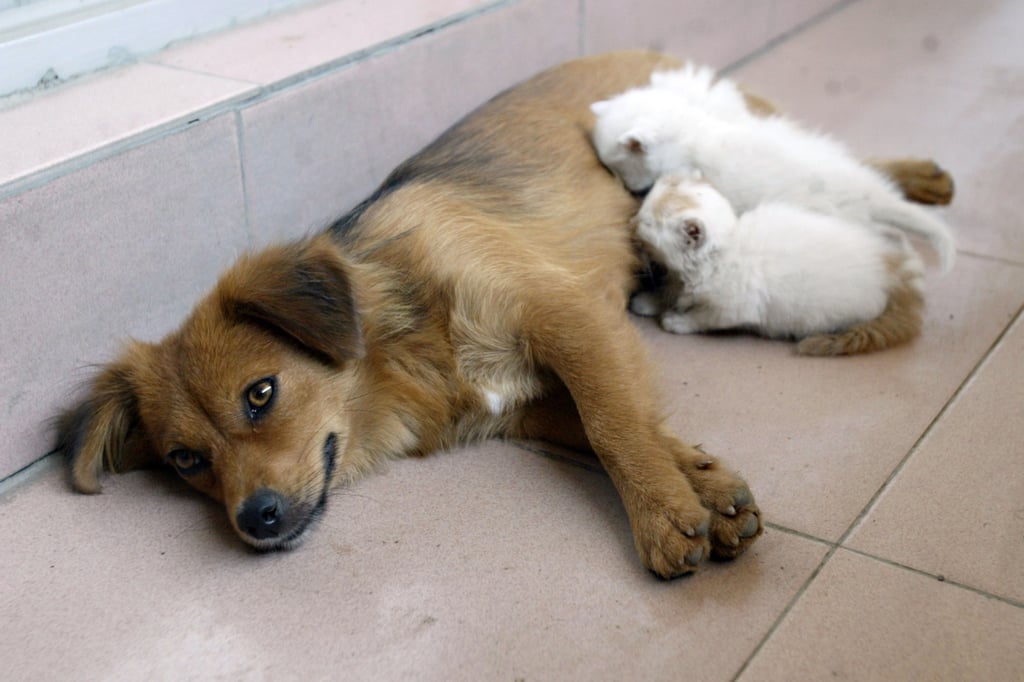 Baby kittens never seem to get their fill.
Up and At 'Em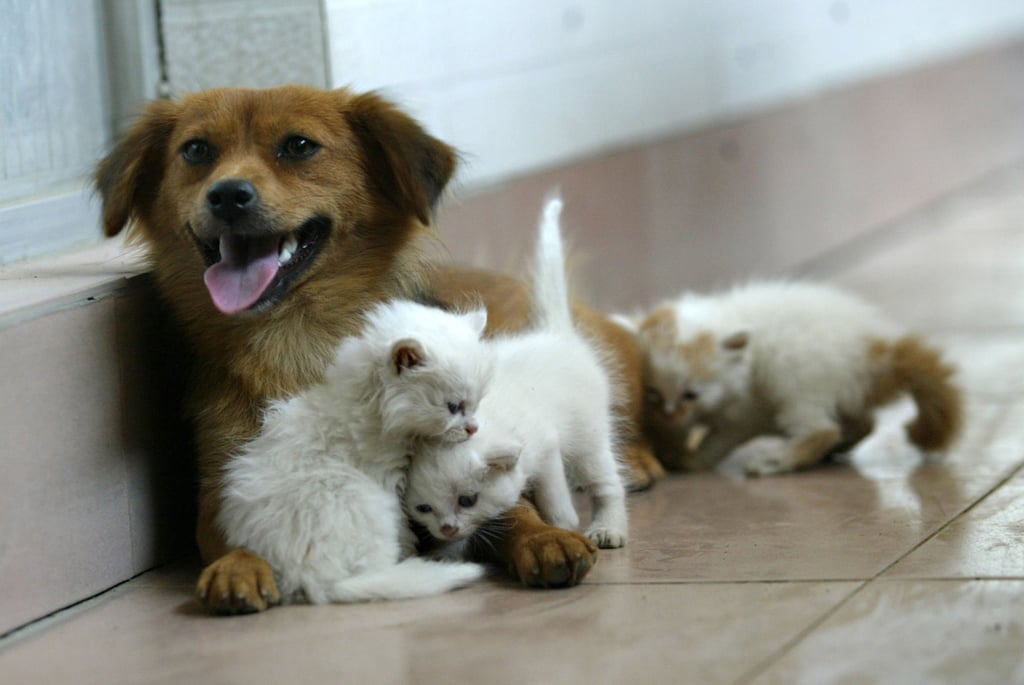 Even when they're not nursing, the kits like to stick close to mama dog.
Impromptu Family Photo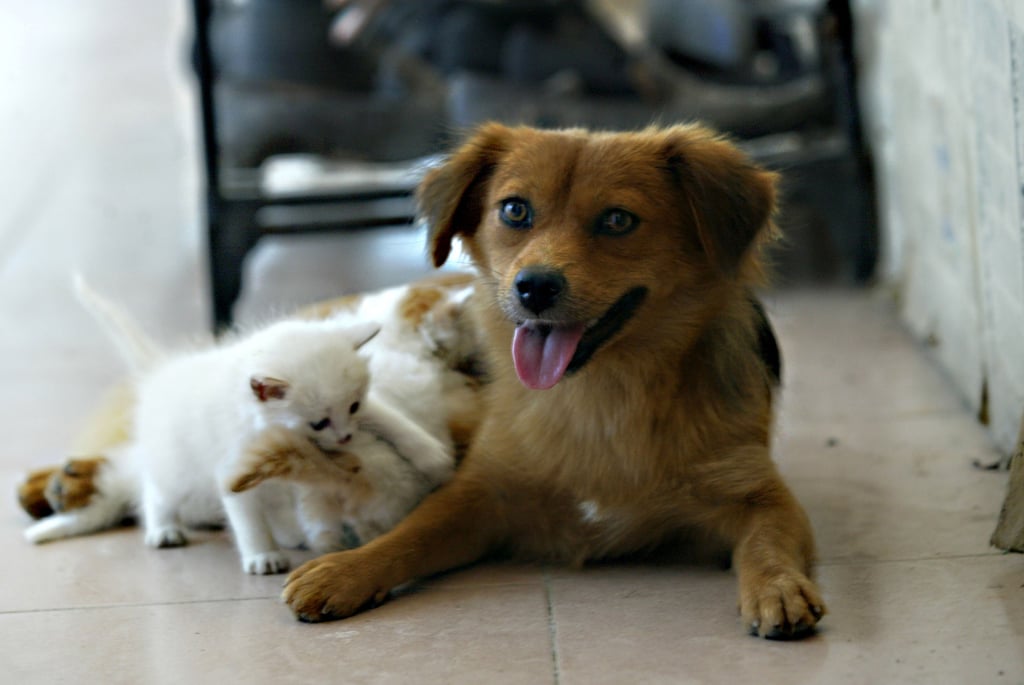 Almost. Getting all the animals to look at the camera is tough.
Phew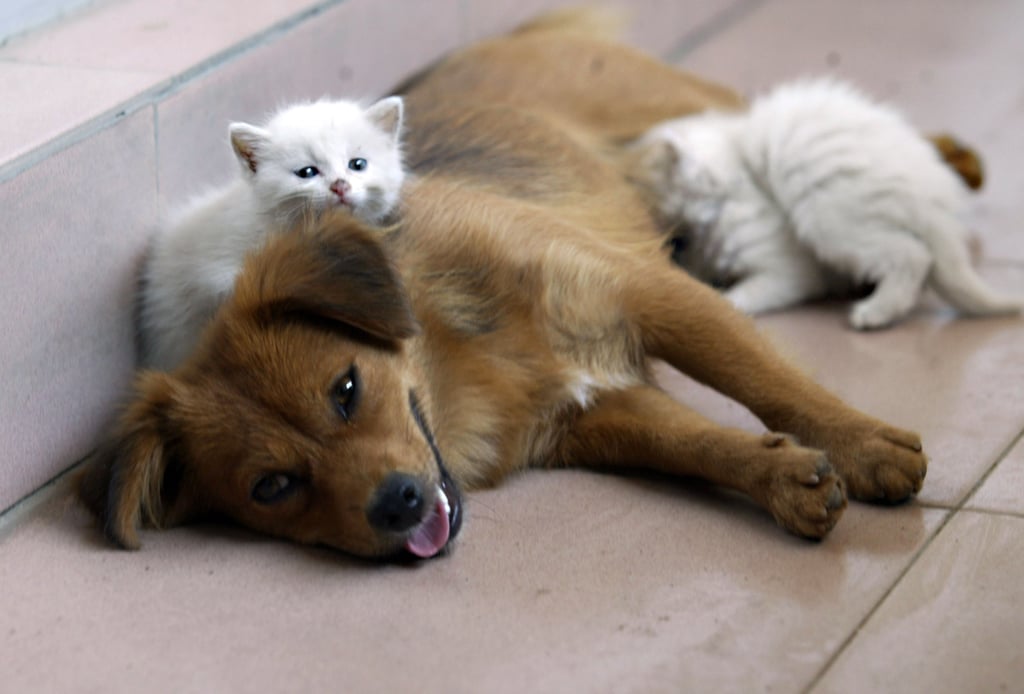 How many times a day do they eat?!
Good night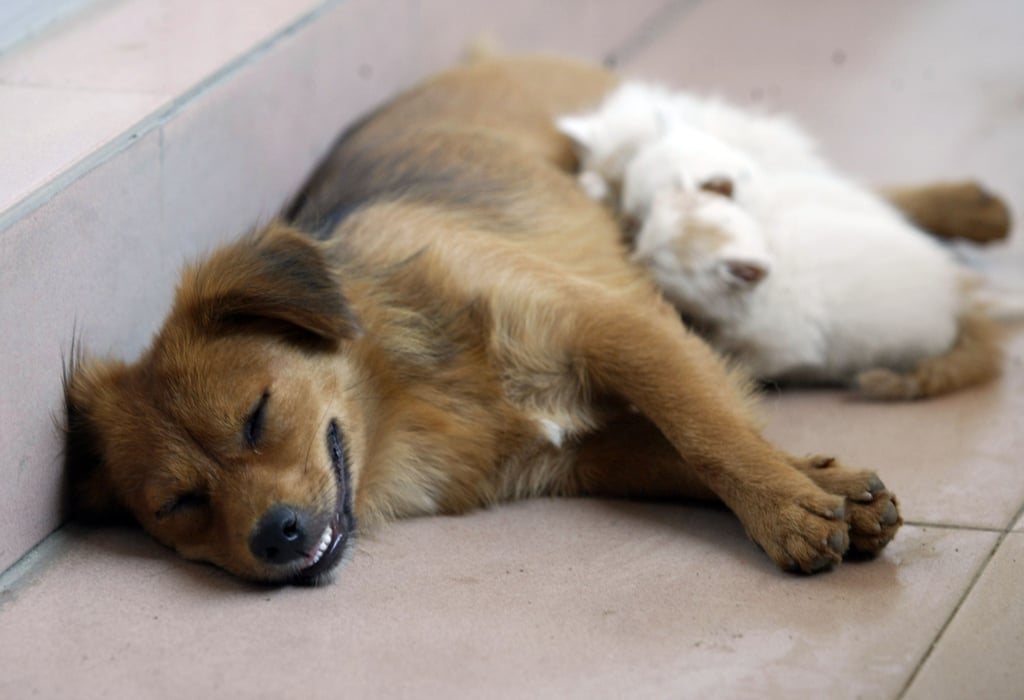 Caring for kitties is hard work — I need a nap.