See Spot Rescued
Pet of the Week: See Spot Rescued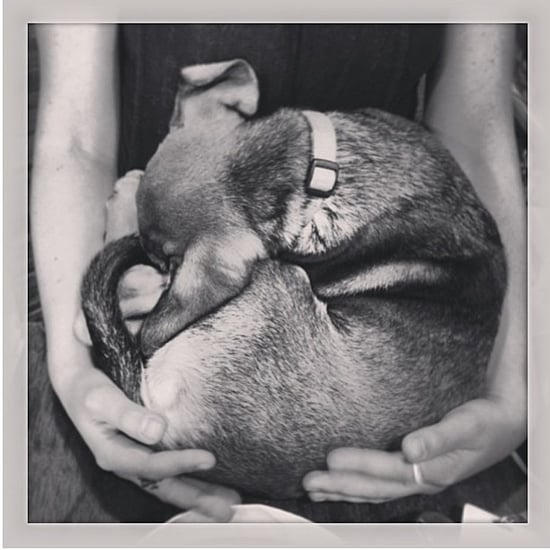 There's nothing cuter than a pup enjoying a snuggle, which made this snap from See Spot Rescued so hard to resist as our pet pic of the week. Taken by Instagram user mishellj, the photo showcases an adorable puppy that's available for adoption from See Spot Rescued. Based in Jersey City, NJ, the nonprofit organization strives to provide forever homes for homeless pups. Along with aiming to make the best matches between furry friends and families, See Spot Rescued saves dogs from kill shelters no matter the age, breed, or health and is run by dedicated volunteers.
See Spot Rescued had this to say about the cute pic:
"Allison Janney is available for adoption!"
We hope Allison finds the right home soon.
For more information about See Spot Rescued, check out its Facebook or Twitter pages.
Keep taking pictures of your adorable pets, uploading them to Instagram, and remembering to tag them with #POPSUGARPets, and next Thursday we'll share another fave from the week. And, of course, follow POPSUGAR Pets on Instagram for pet inspiration and cute pictures of our favorite pets.