Separation Anxiety and Dogs
Don't Let Your Dog Be Your Shadow in a New Place
Could someone mistake your dog for your shadow? If a super attentive pooch likes to trail behind your toes, this behavior isn't a good idea if you both take a trip to a new environment. It's important to have pets adjust to a new space no matter the length of the trip.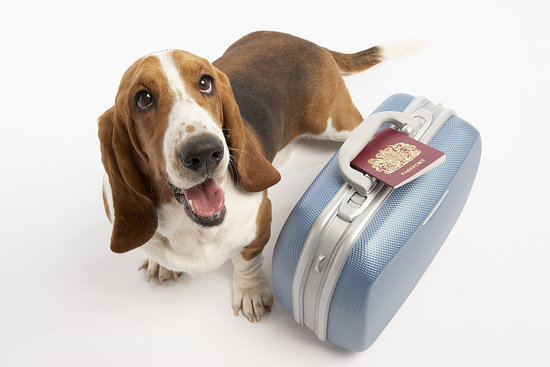 I asked Cesar Millan for his tips for helping a dog get acclimated to new surroundings and he explained the best technique for an enjoyable experience for both of you. Cesar said:
A main thing when a dog comes into a new environment is how does he feel about the environment. Step one, I would tell him where he would feel safe. I will bring his pillow from my house and then choose an area away from the humans where he can stay. Where people can use the command to stay. I want him to feel safe in the environment without me being there or otherwise he becomes co-dependent. That's when separation anxiety gets built and then you don't get to enjoy the party cause the dog is right there on your heels. You don't want that for the dog, you don't want that for yourself, you don't want that for the environment. So that would be the best way. Obviously, I always suggest exercise before you tell a dog to stay. So you take him on a nice good walk, you tire him out and then you bring him inside the house and tell him where he's going to stay.
I can't wait to try this out when we go visit pals later this month!