Shiba Inu and Coyote Mistaken Identity
What's Your Take: Purebred Dog Mistaken For a Coyote?!
I've yet to wrap my head around this bizarre story. It all started when the pictured pooch disappeared from a Kentucky backyard on July 3. Copper, a female Shiba Inu, was found by a policeman and brought to the local animal shelter. The unsuspecting cop later received a phone call that he needed to come retrieve the animal as coyotes weren't allowed there.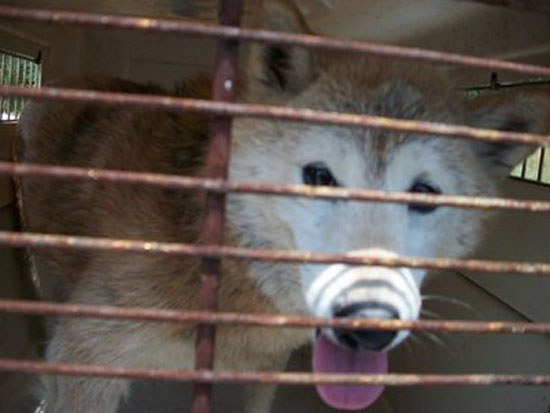 After consulting with a wildlife expert, the only options were return the animal to the wild . . . or to kill it. (This is definitely where Copper lucked out.) To hear what happened next, read more.
It wasn't until after the officer photographed the animal and the department turned her loose that he recognized the dog from posters that her owner put up. Lori Goodlett explained about her beloved pet of over 11 years:
People would say when Copper was young, she looked like a fox with her pointy ears and red coloring, but no one has ever mistaken her for a coyote.
Now police and volunteers are helping to search for the rereleased animal. First off, it definitely seems like someone should take our trivia quiz on the breed, but, 'til then, share your reactions on this case of mistaken identity.
Source: Frankfort Ky. Police Department