Shop For Personalized Dog Gifts
Four Fursonalized Gift Ideas (Dogs Can't Read, Right?)
With all that effort spent agonizing over a pet's name, it's time to shout it from the rooftops! Actually keep your pets inside safe and sound with these four items that proudly post his (or her) name. You see, even though they can't read it themselves, this way no one mistakes their bed for a floor cushion or a toy pot for a crock pot.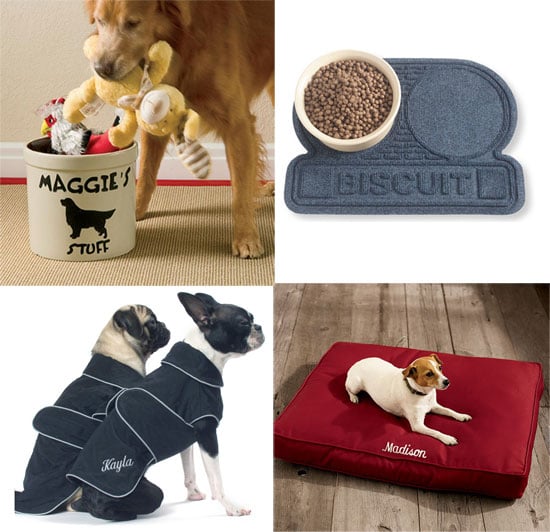 Take the Ceramic Dog Toy Crock ($69), for example. Not only does it lay claim to their stuff, but there's a whole kennel full of breed silhouettes for the visual learners, too. However, if a pup only has eyes for the next meal, a Waterhog Pet Place Mat ($33) has his name and proper places for food and water dishes.
After playtime and mealtime indoors, bundle up a pooch in the Taslon Weatherproof Coat ($59) coming in nine sizes and two colors (like pink!). Then after everyone's pooped and pooped out, naptime begins on a lovely Dog Bed Cover ($49 and up) with no added fees for making it a namesake. For heaven's sake, what are you waiting for? Let them make a name for themselves.