Shopping For Bellybands
Cheeky Wizzer Bellybands: Spoiled Sweet or Spoiled Rotten?
This poll isn't tackling the concept of bellybands (which help limit in-house "marking"), but this particularly punny collection. Plus-sized in humor, there's Liz Wiz Claiborne, Banana Bonenana Republic, Tommy Hilfiger Peefinger or Lee Pee all starting at $25.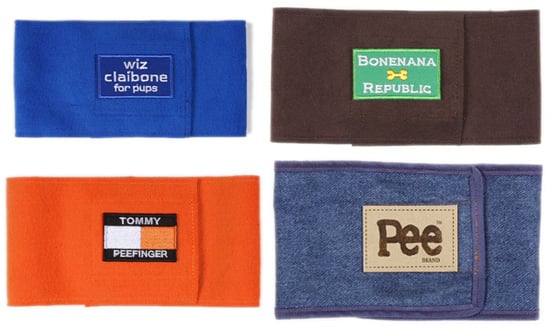 I guess now the floor will be clean for you to roll on it but are you laughing out loud at these items?