Soccer Jerseys For Pets
It's Almost World Cup Time; Are Your Pets Ready?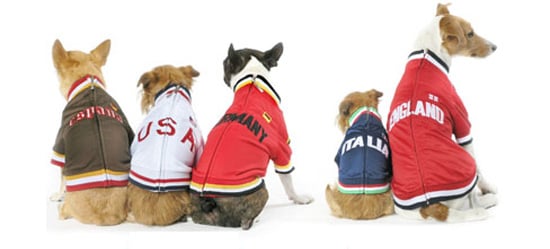 With embroidered letters and emblazoned with each country's flag, your pup looks like one of the team in matching colors! The first thing I looked for on this track jacket was a leash hole ('cause North's harness can make clothing options trickier) and was pleased to see that — and a fur guard! — on this zippy.
Since the 2010 World Cup kicks off tomorrow but runs for 30 days, there's still time to score a goal and pick up a track jacket ($39 and up) in sizes 8 inch to 24 inch for your lil furry scorekeepers. Dog 1, Treats 0 — Goooooooooooal!