Splish, Splash, Baby's Taking a Bath
Come on in, the water's fine. Born on Jan. 16, this lil Asian Elephant made her public debut at the Melbourne Zoo today. Named "Baby," she's less babylike now at 300 lbs. but still nowhere near the 6,000-plus lbs. of her mom.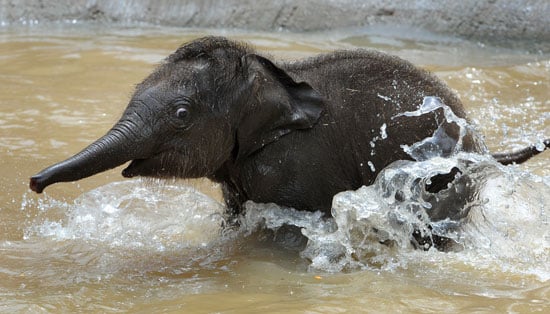 Only the second elephant to be born in Australia — and the first from artificial insemination — no wonder she's welcomed by a name that magnifies her miraculous birth.
In between her sloshy time, she gets sandy and a swift kick from Mama, oops! See all the pictures when you
.