In the Spotlight: No More Pups or Heigl's in the Doghouse!
In the Spotlight: No More Pups or Heigl's in the Doghouse!
Katherine Heigl may have a big heart . . . but her home reached pet capacity! We've already spotted the actress loading her dogs into the car and making friends with others, but she recently told Usmagazine.com that Josh Kelley would kill her if she brought home another pooch since her husband "married into a five-dog household!" The mystery's solved . . . five! (I was right.) Enough gloating, back to business. The actress attended an opening for animal-loving Peter Alexander's LA flagship on Wednesday and let one of her pooches walk the red carpet with her! Although she did purchase this Miniature Schnauzer from a breeder 11 years ago, her furry family now includes shelter dogs. Heigl added:
In the last eight years, I have suddenly started to realize how great the need is for animal rescue. It would break your heart to hear the stories. It makes you feel like there are no other options than to rescue from shelters because most of them are kill shelters.
I'm guessing this is not lil Romeo's first time in front of a camera because he was hamming it up. My favorite pictures are the ones when he yawns (red carpets = booorrring) and she mock yawns right back at him!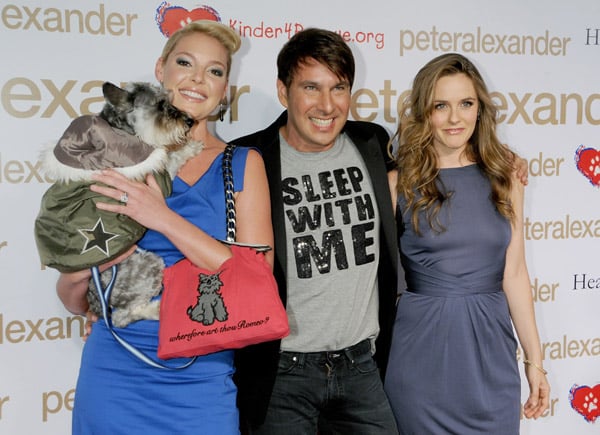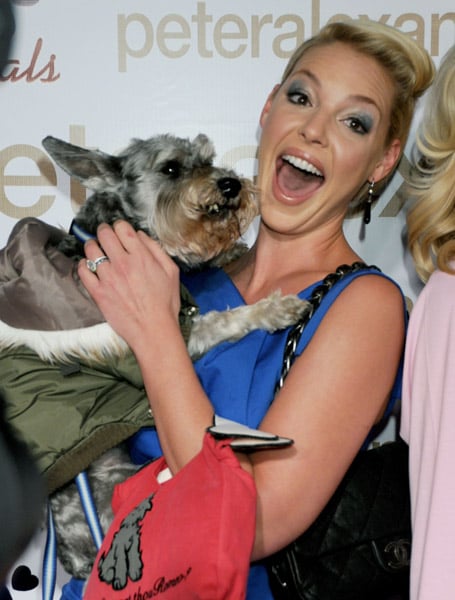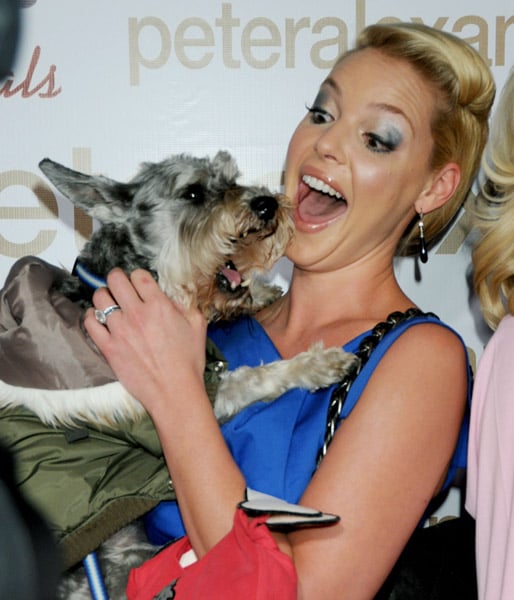 Check those out and more when you
.