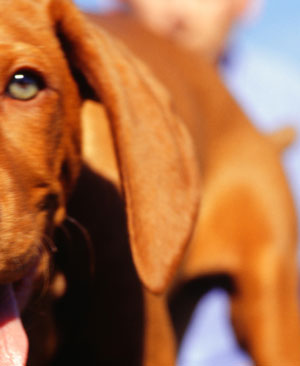 Staying clean is key, especially for doggies with droopy ears since dirt and bacteria can get trapped inside, multiply, and cause an infected disaster. Yuck. Oftentimes, a bad odor will clue you in to an ear issue, and always check with a vet to make sure the problem isn't serious before settling on a solution. Regardless of how you squirt and swab ears down, don't forget to do these three things before you get started:
Clean under your nails. Time to dig out any dirt and grime from under your nails with a file and make sure there are no jagged edges that could hurt your pooch.
Continue with the tips and
.


Wash your hands. Of course you'd think to wash your hands after, but scrub your hands under running water before you get started with an antibacterial, fragrance-free soap.
Do not apply anything else. Refrain from adding perfume or lotion when you're done, and, if you had it on before, make sure it's totally gone.
(Remember, if you have questions to be answered, simply post to the Pet Peeves group — we're all here to help!)