Study Shows Dogs Are Smarter Than Cats at Oxford University and Dogs Have Bigger Brains
Who's Smarter: Dogs or Cats?
I know, I know. Those are fighting words but according to a recent Oxford University study, doggies come out on top in the smarts department. While some assume felines are brighter based on less of a need (or desire) for attention, these researchers found that less social creatures like cats, deer, and rhino have slower brain growth during the same period.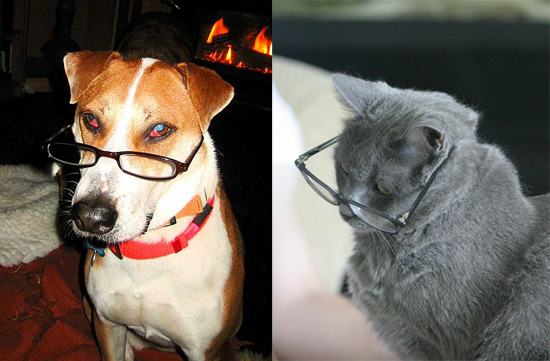 According to Dr. Susanne Shultz, who led the research:
Dogs have always been regarded as the more social animals while cats like to get on with their own thing alone. But it appears that interaction is good for the brain and extends to other species, like ourselves. This suggests the co-operation and co-ordination needed for group living can be challenging and over time some mammals have evolved larger brains to be able to cope with the demands of socializing.

Source: Flickr User iconoclast and Source: Flickr User tinney