Tai Shan's Last Snowy DC Romp Before Dulles—Chengdu Direct
Tai Shan's Last Snowy DC Romp Before Dulles—Chengdu Direct
The beloved National Zoo panda took a one-way direct flight from Dulles to Chengdu, China (in that nifty crate) this morning. Sad.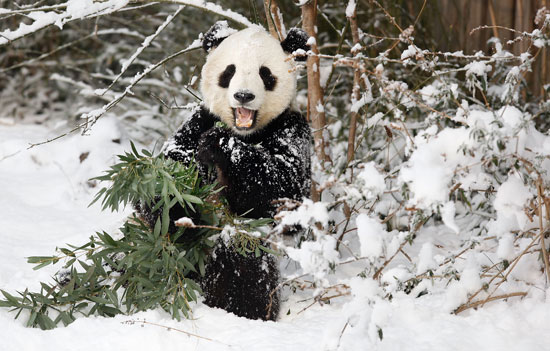 There's no passport necessary as this US-born babe is headed home to meet some pretty female pandas, fingers crossed. As part of the conservation and breeding program, the giant creatures — including parents Mei Xiang and Tian Tian — were just on loan and now the five-year-old's off to hopefully help keep the species alive for future animal lovers 'round the world.
He got to enjoy some wintry weather on his final day so peep the rest of his snowy romp when you
.
Goodbye, Tai Shan, we'll miss you!