Take After Jessica and Justin This Thanksgiving
OK, so maybe it's not Thanksgiving quite yet, but I'm already thinking about all the great food I'll eat – and the calories I'll consume – so spotting this happy, dog-walking couple gave me a great idea: Instead of sitting around after dinner, or lounging around the house before the meal's set to begin, take off on a family walk with a significant other, or arrange a group walk with neighbors and pals both two- and four-legged! I'm thinking we'll do this come Thursday while my sportiest pals opt for touch football in the yard. After all, it's a great way to use this extra time to get fit, wear out your pets, and work off that savory meal . . . even if you haven't savored it yet!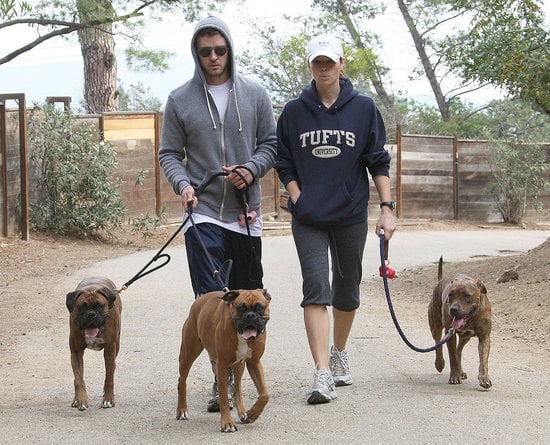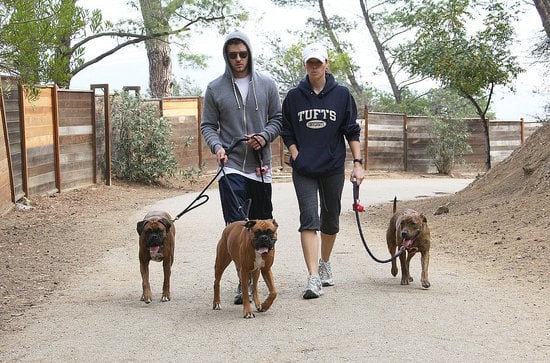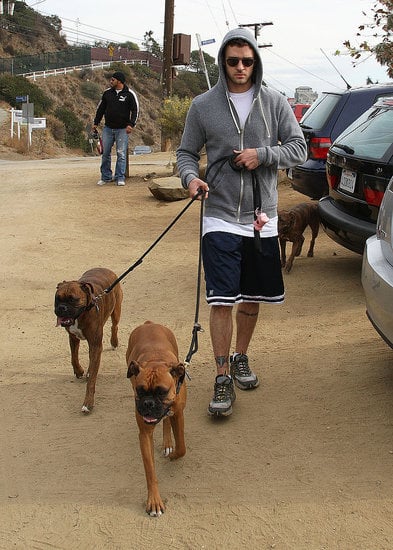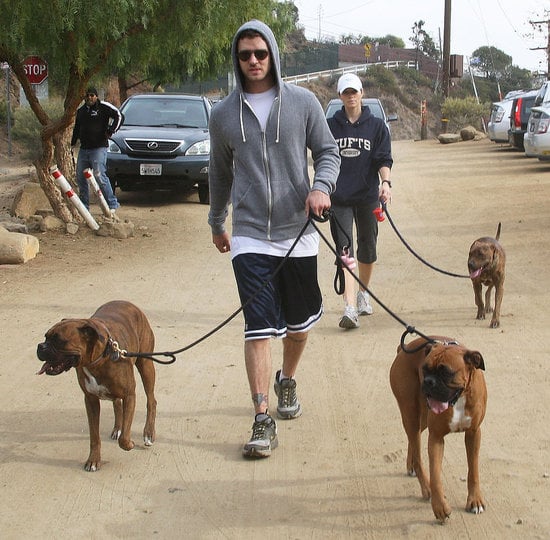 Check out more piccys of Justin Timberlake, Jessica Biel, and their doggies when you
.