Thanksgiving With Dogs and Cats and Making Travel Plans With Pets
Where Will Your Furry Friends Be Giving Thanks?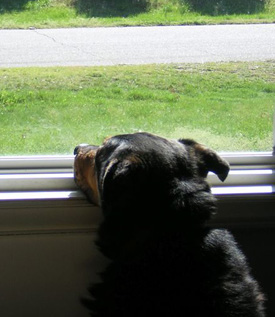 Nothing makes my pooch happier than a day I'm home from work. Since Thanksgiving is a holiday, I'm looking forward to some quality time with my pet, at least before I head to dinner next week. Whether you're traveling far and wide, or sticking close to home, where will your pets be for the duration of Turkey Day?
Source: Flickr User rhonogle