Things to Buy or Donate For Animal Shelter Staff Members
Staff Members at Animal Shelters Can Use These Things
While we usually think of giving things to shelters for the animals, the staff can use your help, too! It helps to contact your local one to learn exactly what they need, but I gathered up a list of recommendations that you may be tossing, or can easily spare, this New Year.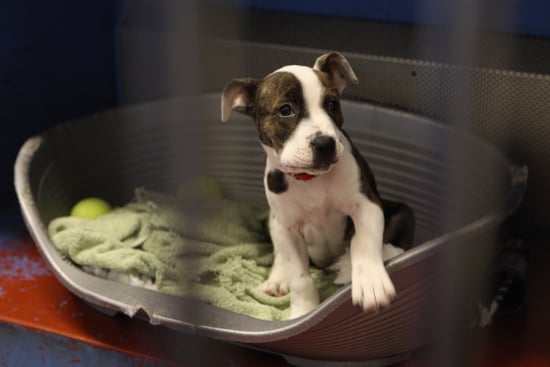 Camera: If you were lucky enough to get a new camera for Christmas, a doggie shelter could use your old one! Supply the cables, too, and staff can upload photos of their available dogs to their website or Petfinder.
Computer: Ditto goes for your computer. Many animal shelters don't have budgets to upgrade their computers so it's possible your hand-me-over is better (and newer) than what they're working with.
Printer: Sure, they probably have one but it helps to have a backup in case one breaks.
Learn other things that most shelters need that won't break your bank and
.
Ink cartridges: Anyone who has a printer can attest that replacing the cartridges (especially the color ones) can often cost more than the machine itself over the shelf life. Ask your local shelter for their exact model so you know it fits!
Paper and pens: While it's not that pricey, it helps to have a backup supply of people and other office supplies as well.
Light bulbs: For lightbulbs, I like offering the pricier, energy-saving models that shelters may not splurge for themselves.
Cleaning supplies: Common products needed include laundry detergent and softener (for pet bedding), rubber gloves and washcloths/paper towels/ toilet paper, too.
Lastly, while many people send a holiday gift to a vet's office, consider bringing a fruit tray or baked good for staff at shelters to enjoy in the New Year! Now share your additional suggestions in the comments below!