Tips to Prevent Cats From Overheating
Beat the Heat: It's Time to Wet the Cat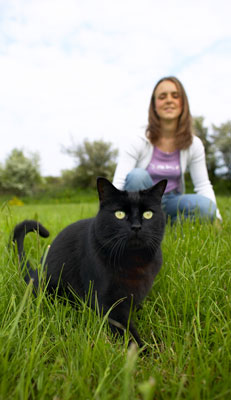 It's not Summer quite yet but rather warm in many parts of the country already! While I enjoy hot weather more than my smooshy pooch, let's get all species ready to beat the heat. And that includes the kitties.
While dogs usually get more face time with the sun, I'm still keen to keep cats chilly in the upcoming months. If your kitty spends significant time outside, use a squirt bottle spray or impromptu bath to help her to not overheat (if she's up to it). Some felines are more finicky about this process, so there's a simpler way to get her cool and wet. Find out what it is when you
.
If she simply dashes at the sight of a faucet or spray, instead grab a wet towel or soak a glove in cool water while it's on your hand. Then simply pet her so the wetness reaches her skin while also serving as a nice, soothing massage in the process. So slick!