Tips For Traveling With Pets
Buckle Up! Make Holiday Travel Safe and Fun For Pets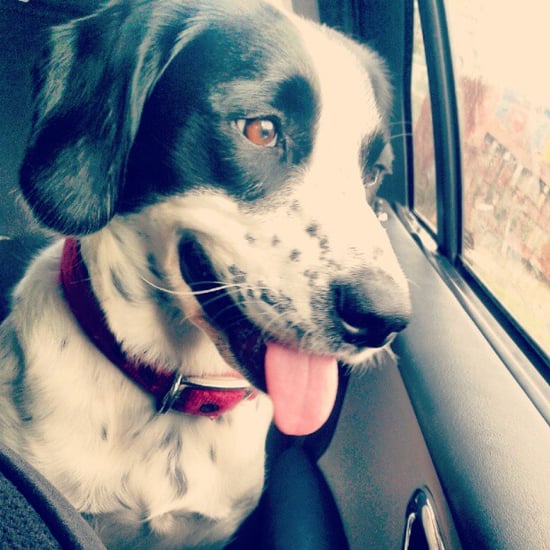 It's the time of year for gathering together with friends and family, which sometimes involves boarding a plane or hitting the road. Instead of compounding an already stressful time of year, make traveling with your favorite furry companion a fun adventure by taking the following into consideration:
Head to your vet: Before gearing up for the seven-hour drive to Grandma's house, head to your vet for a check-up. It's a good idea to discuss your travel plans with your veterinarian and determine if your pet is in good health, along with being up to date on vaccinations, especially if you're planning on traveling by plane. Ask your vet for a signed, clear bill of health to show to airport security or when crossing state lines. And don't forget to double check when booking tickets that your pet is allowed on the plane. Some airlines don't allow furry travelers or have strict requirements for stowing under the seat or in the cargo hold.
Make it fun: Pack pet treats and fun toys that you can dole out during long drives. Along with keeping your pet occupied, the activity will remind him that spending time in the car isn't a punishment, especially if you crate your pet. While dogs and cats love having free reign of the entire vehicle, leashing your dog to the backseat or kenneling your pet keeps everyone safe. The Ethical Pet Seek-a-Treat Dog Puzzle ($24) puts your pup's IQ to the test while hiding delicious treats, and an Egg-cersizer Cat Toy ($8) keeps kitty active, even in a small space, while dispensing snacks.
Keep reading for more helpful holiday pet travel tips.
Get used to it: If you're traveling with your pet for the first time, then get used to the journey by doing a trial run. Sure, you can't do this if you're traveling by plane, but prepping your pet by spending some quality and caring time in his carrier will make it less stressful when it's time to board the plane. Place your pet's favorite cuddly blanket or stuffed toy in the crate so he feels secure and loved.
Accidents happen: Be prepared for accidents by investing in rubber car mats or placing absorbent pads in the bottom of your pet's carrier. Remember: accidents happen even when frequent stops are made for stretching legs. Place a covered litter box on the floor of the backseat for your cat to use when taking breaks. While enjoying rest stops, engage with your pet, and provide lots of love and attention.
Skip the big meal: Offer your pet a light snack with water three to four hours before jumping in the car or boarding a plane. This allows your pet time to digest before heading out on your holiday adventure, lessening the potential for motion sickness. Placing your pet's carrier on the floor of the backseat of your car also creates a less stressful environment, aiding in keeping car sickness at bay. Whether traveling by car or plane, always have water available to your pet.
Consider a tranquilizer: While visiting with your vet before your holiday travels, discuss whether a tranquilizer is an option for your pet. Some cats and dogs become extremely agitated when separated from faithful owners. Or consider natural or herbal options, such as PetCalm ($33). If your pup will be traveling in the cargo hold of the plane, then avoid causing a scene with a dramatic goodbye. Make it easier on you both by staying upbeat and positive, tossing a fun and new toy into his crate while saying goodbye, and then boarding the plane. Your pooch is in good hands and will still love you when you reconnect after the flight.