Between potty stops and smell breaks, you can end up short on exercise and long on time when walking a pooch! To help us out, I've rounded up the five categories I'd consider the top distractions for dogs. Check out the slideshow to see my tips for dealing with each type. Happy trails to you!
New Friends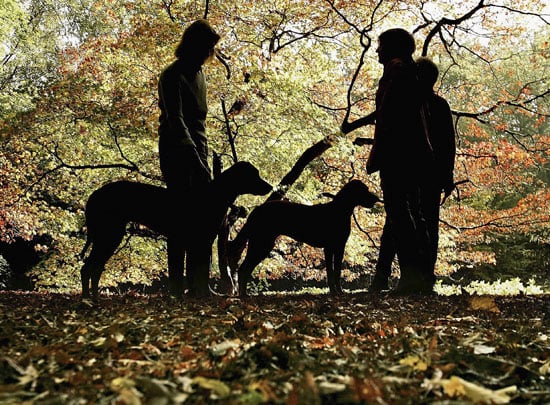 I know North wants to sniff practically anyone that walks by and coos at him . . . but sometimes they're actually stopping to talk to me, not greet him.

Tip: To have a good canine citizen, make your dog sit first and greet his new friends properly.
Cars, Bikes, and Joggers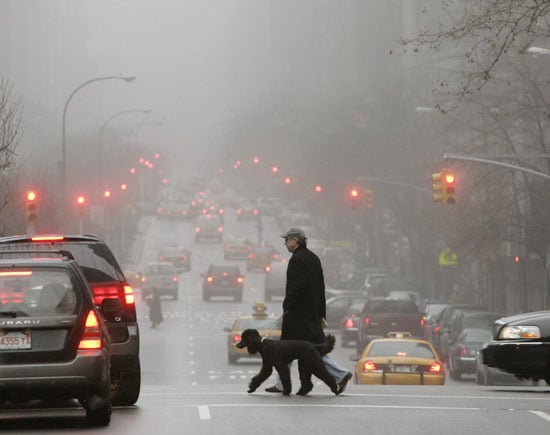 I'd lump this group together as they're things that typically move quickly, asking for a chase!

Tip: If your dog is affected like this — or scared by bikes and cars — try to walk with him on the inside of the sidewalk so you're between him and the street and pick less busy times and neighborhoods to frequent whenever possible.
New Locations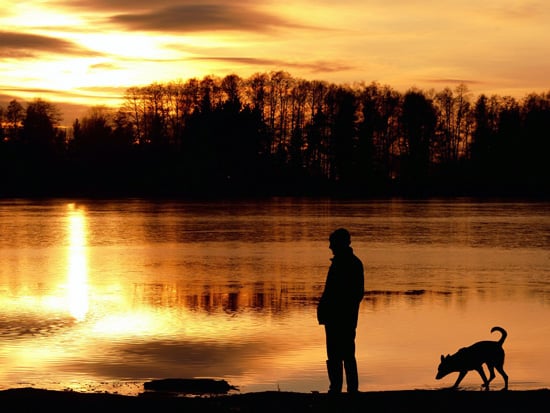 New locations bring new smells! As nice as it is to let a pup stop and sniff every tree, hydrant, lamppost, doorway, etc. (or take two hours for an evening exercise session), this isn't always what you want.

Tip: Let your pup smell every once in a while, either every few stops or for the first half of the walk, then quickly redirect his attention any time after that. (Treats help!)
Vermin, Leaves, and Other Low Motion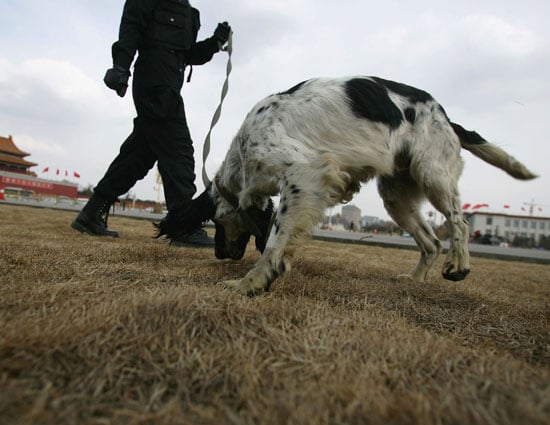 Like we saw in the movie Up [1], a squirrel can put some dogs into a frenzy — it's nature, of course. Other particularly nosy pups perk up at anything fluttering by at eye level making leaves, bugs, and other non furry or feathered items a moving target as well.

Tip: Using a calm voice and a gentle tug of the leash, dismiss the item and encourage your pet to move on.
Other Dogs
Leash aggression can attack even the friendliest dog. Pups can sense your tension on the leash (if he's done it before), and may act out. Furthermore, some consider other dogs a "threat" needed to be dealt with.

Tip: Work on your dog's socialization, not just off-leash but on-leash walks with another furry friend and another human leader. This can identify if he's just "protecting you" or if he simply isn't sure what to do yet with other leashed pups.