Toys That Look Like Dogs
Cool or Creepy: Twinsy Time Toys That Match Your Pets?
Whoa, this pretty picture is pretty meta. A super cute Boston Terrier smooshy with a lookalike squeaky pooch, too! Now, I'm no stranger to bowls and placemats with doggone silhouettes, or even matchy statues, but I've never seen a plush toy meant to resemble his very own.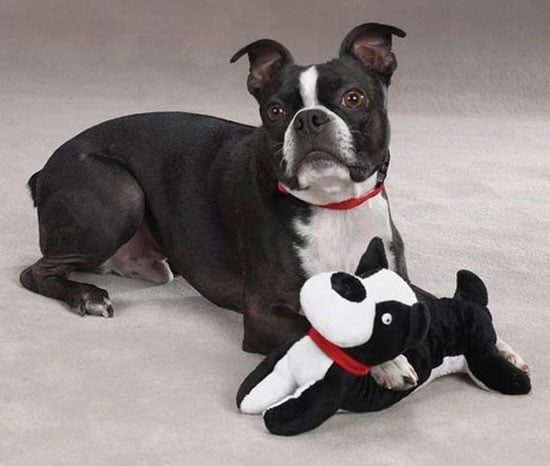 So far there's a limited offering of pedigree pals — are you relieved or displeased?